Vancouver Mission Star
This message was written by President and Sister Middleton. It also appears in the Vancouver Star, the weekly newsletter of the Vancouver Mission. It is sent to each companionship throughout the mission.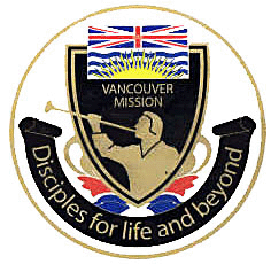 Canada
Vancouver
Mission
Newsletter
January
23, 2007
INNOVATIVE MISSIONARY IDEAS BY OUR MEMBERS
As we learn of new ideas for implementing our missionary efforts as called for in Preach My Gospel we share them with you. In this week's STAR we share some very practical and effective ideas from Langley, Nanaimo, and Burnaby which are innovative and excellent. If they will work in your ward or branch we urge you to adopt and implement them.
The Langley Ward Mission Plan, and Bishop Neil McKenzie's Method of Inviting Friends on a Spiritual Tour, by Elders Ryan Glass (and Lisiate Feinga)
"Things here in Langley are going wonderfully. Our Bishop, Neil McKenzie, and our Ward Mission Leader, Robert Kearl, have come up with a new Ward Mission Plan. It reads as follows:
1.) Bring three people on a tour of the Church each year.
2.) Read The Book of Mormon daily to feel the tender mercies of the Lord (1 Ne 1:20).
3.) Set-A-Date.
"This Mission Plan has been printed onto a magnet so it can be kept on the refrigerator as a constant reminder. There is plenty of room next to the Set-A-Date so if the date the members set doesn't work out we can just cross it out and write a new one. We were given the task of making sure everyone in the ward has one on their refrigerator with a date. What we do is very simple—we simply call the members to make an appointment to come over to share the new Ward Mission Plan with them, teach one of the Lessons, and then present them with their new magnet. We then set a date with them. We have kept track of all the dates on a big white board so we know who to call and with whom to follow up. That's the key—follow up.
"Bishop Neil McKenzie and his family have been a great example to the ward by bringing four people on Spiritual Tours of the Chapel in just three months. Bishop McKenzie told us how he does it in a combined fifth Sunday meeting with the ward members: 1.) Every morning when he prays he prays for missionary experiences. 2.) He looks everyone in the eye throughout his day and asks himself, 'Are you the one?' 3.) He brings up the Church sometime during their conversation, and then simply asks, 'Hey! Would you like to come on a Tour of the Chapel?' If he gets a no he just keeps on talking about other issues like nothing happened. That way they don't know that the Spiritual Tour invitation was what he was trying to do, and no one becomes offended. Those three steps are so simple. We have been trying them, and they truly do work. Bishop McKenzie also says you need to 'Turn your radar on. If you are not looking you won't find.'
"We know as all the members get on board the work is going to explode here in Langley and the rest of BC as long as we are all working hard."
Nanaimo Ward Develops a "Team Fellowshipper" Approach for Investigators, by Elders Brian Fisher (and Trenton Amann)
"This week has been a really great one, one of the best in my mission. The people seemed to be accepting and doors were opened. We called two less-active members who have been on a 'Do Not Contact' list for a while and we got to visit and teach both of them. All of the little things here in Nanaimo are helping the area progress.
"I can definitely see we're lacking in investigators in Sacrament Meeting and lessons to investigators with a member present. I believe that these two indicators correlate strongly with proselyting success. As an investigator feels that they will be welcomed and they will know people at Church other than the missionaries, they will come to Church and take those steps toward becoming a member of the Church.
"We've developed a plan with our Ward Mission Leader, Leigh Sheppard, to solve this problem. We've set up a calendar that has written on it exactly what members are available at what times so that when we're scheduling appointments we can make sure there will always be a member with us even if it isn't the 'fellowshipper.' This will also give the investigator a chance to meet more of the members so that we have a 'team fellowship' going on in the ward. I surely love the work in this area!"
Start reading the "Doctrine & Covenants Dash" on January 24th
Having completed the "Bible Bash" read, our reading of the New Testament, we are asking all companionships to start reading the Doctrine and Covenants out loud together according to the schedule. Start the read on Wednesday, January 24, 2007. Read for knowledge, read for the Spirit, but most of all read for enjoyment. Your parents and other members are welcomed to join us in our reading, and can find a reading schedule on our unofficial website at www.vancouvermissionmemories.com. Enjoy!
Thank you so much for your dedicated and effective hard work. Our average number of "full lessons" taught weekly mission wide is now over 15, with 6 or 7 zones out of our 9 consistently averaging over 15 full lessons! Be assured that the Lord will bless our mission for this dedicated level of work. Thanks, also, to all the members who are stepping forth so wonderfully as true member missionaries. We love you.
--President and Sister Middleton
Reminder: Ask for a referral in every conversation with a member or non-member alike…
"Will you bring an acquaintance on a Tour, and when?"
Challenge members to Set-A-Date for a Tour or a Church event, which can be coupled with a Tour at least 3 times yearly.
Our goal is to find at least one new investigator each day.
Remember our mission goal: 10 Gospel contacts per day per missionary outside our usual finding and teaching duties. That includes a Gospel message to everyone you see.
"By small and simple things are great things brought to pass" (Alma 37:6).
As weekly goals are set for each Key Indicator, pray for inspiration, and set goals that are lofty yet achievable. Our ultimate long-term goal is for at least 3 baptisms per companionship per transfer.
to read past messages.
---