Vancouver Mission Star
This message was written by President and Sister Middleton. It also appears in the Vancouver Star, the weekly newsletter of the Vancouver Mission. It is sent to each companionship throughout the mission.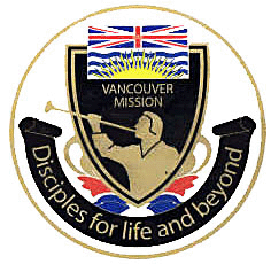 Canada

Vancouver

Mission

Newsletter

February 7, 2007

JUMP START THE TRANSFER WITH FULL LESSONS

As is usually the case, several missionary reassignments have been needed at the first of this transfer to accommodate the needs of the mission. The assignments have been made after much prayer and fasting and are the product, we feel, of inspiration from the Lord. As always, we strive to have every missionary experience leadership while on their mission, the only prerequisite being that a missionary is exactly obedient and working hard, to the best of his ability.

Set a Goal of 20 or More Full Lessons during the First Two Weeks

To jump start this transfer, we would urge that each companionship establish a goal of 20 or more Full Lessons in each of the first two weeks. This is important especially for those missionaries who are new to an area. It will allow you to meet the leaders of the ward or branch early, as most of your Full Lessons will likely be Spiritual Tours for member families. More importantly, it will allow the members to meet you, size you up, and gain confidence in your teaching abilities and organizational skills. Be sure to ask members to be prepared to offer constructive criticism of your lesson, so that your lesson–giving skills will improve, and be sure to gain a commitment from each of the members to return with a non-member acquaintance for a Spiritual Tour or a Church activity such as a dance, dinner, etc., which can be combined with a Spiritual Tour to present our beliefs to their non-member friends. Teach members that they likely will need to ask several people to find the one who comes. When 40 Full Lessons are given in the first two weeks of the transfer, the rest of the transfer will likely be filled with lessons for investigators the members bring back to fulfill the commitments they made in the first two weeks.

Members in the Victoria First Ward Boldly give Referrals, by Sisters Brittany Dow (and Te'Ama Dye)

"Wow, we have been so blessed here in Victoria! The members are really showing their support and giving referrals. All of our serious investigators have come from members introducing us. I'm thoroughly convinced the reason they are 'serious' investigators and progressing so well is due to the fact that they have the automatic support and fellowship from the member friend who referred them. The members here keep up daily contact with their progressing friends, and are there for them at anytime to answer questions. The members also come to the appointments and bear testimony about the things we are teaching. The testimony that our investigators hear means so much more coming from someone they know and trust!

"The Church is true. I love this work!"

Build Trust with Members by giving them PMG Lessons, by Elders Benjamin Zuniga (and Justin Whilhite)

We have some less-actives returning to Church here in Burnaby. We have had some excellent experiences while teaching and discussing our missionary lessons with both the active and less-active members. As stated in Preach My Gospel concerning our work with members, 'Strengthening their understanding of the Doctrine of Christ will do more to increase their trust in you and to build their excitement to do missionary work than anything else you can do' (page 161). As such, we're working to 'help them feel the Spirit and power of our message' (page 161).

"As I continue in my studies, I find more and more insight as to the 'war' we are fighting here. Truly we will have to fight as we did in our pre-earth life, 'by the blood of the Lamb, and by the word of (our) testimony…'" (Rev. 12:11).

Striving for a Strong Spiritual Experience in every Spiritual Tour, by Elders Logan Rasmussen (and Craig Carter)

"Something that we have started here in Nanaimo is to focus the Spiritual Tours more on the gospel. In the past, I think many missionaries mostly focused on just general organizational aspects of the building. Recently here in Nanaimo we've given probably around 10 Spiritual Tours to members. At the end of each Tour we ask for suggestions from the members on how we might improve the Tour. The most common comments are that they really enjoyed the Tour, especially with our new layout and focus. And then of course they will add a little something on how to make it better. Something that we should strive for as we work to give excellent Tours is the organization and the atmosphere. We need to be giving our Tours when everyone involved can feel of the Spirit the strongest. Across the mission many wards have been scheduling activities to attract non-members to the building, but during some activities there is so much noise and distraction that it is hard to draw the Spirit into the Tour. However, if ward activities in a limited part of the ward which don't detract from the Tour are underway, it is often helpful to let investigators experience first hand seeing the benefits of Church membership. Sometimes it is better to use ward activities for missionaries to get to know the individuals, have the investigators meet members, and then set up a different time for a Spiritual Tour when it will be more conducive to the Spirit. Also, we should always give Tours in companionships, as when we do, we'll be able to testify and be bolder in our words.

"The organization of the Tour needs to be well thought out to make it flow well. Start in one area of the building and progress steadily through the ward, always with the chapel being the final room. Also, if we can relate the Joseph Smith First Vision right before the chapel, the Spirit from that experience will still be there when our commitment is extended. A well done Tour is truly the best way to teach the Restoration Lesson and always brings the Spirit very strongly to the investigators."

That we might effectively jump start each transfer with 20 or more Full Lessons during each of the 1st two weeks, and that we might strive for and obtain the presence of the Spirit in each Spiritual Tour of our chapels is our prayer. We love you.

--President and Sister Middleton

Announcement!

We are excited to announce that Elder Marcus B. Nash & Sister Shelley Nash of the First Quorum of the Seventy will be touring the Canada Vancouver Mission between March 5-8. All Zones will have the opportunity to meet and receive instruction from them. We look forward to having them in our midst.

UPCOMING ZONE CONFERENCES FOR MARCH

Mar 5 – Van/Van Lang/Surrey/Sur Lang/Abbots (Surrey Stake Center) Mar 6 – Vernon (Kelowna Chapel)

Mar 7 – Prince George (Prince George Chapel) Mar 8 – Victoria/Nanaimo (Victoria Stake Center)

WELCOME NEW MISSIONARIES

Elder: James Hunsaker (Smithfield, UT); Scott Spongberg (Salt Lake City, UT); Kyle Taylor (Flower Mound, TX)

Sisters:

Couple:

Farewell to the Following

Elder Jose Romeo Lozada

GGG-Unit! A dream come true, Man! It's been a blast. Good times! Much love to "my boys;" you know who you are. "Happiness is only found in bringing it to others." Keep it freestyle! Super!

<![if !mso]><![endif]>


Elder James & Sister Evelyn Curry

Very often what some consider to be a sacrifice is actually just another blessing from our Heavenly Father. We feel that our time here in the Canada Vancouver Mission has been a very special blessing. It has been a pleasure to be associated with all of you and to have been able to serve the Lord by serving the people here in British Columbia. You have been an inspiration to us and we are pleased to have been privileged to serve with you.

New Converts

NEW CONVERTS

Abbotsford: John Milner, Julia Pahlke

Nanaimo: John Faires,

Prince George:

Surrey:

Surrey Language:

Vancouver: Lindsey Petursson, Savannah Watkins

Van Language: Sergio Alamillo Campos,

Vernon: Jordan Fowler, Candace Shmyr

Victoria:

FROM THE ASSISTANTS—ELDERS BITTING & ZÚÑIGA

"Up, awake, ye defenders of Zion! The foe's at the door of your homes; Let each heart be the heart of a lion, Unyielding and proud as he roams. Remember the trials of Missouri; Forget not the courage of Nauvoo. When the enemy host is before you, Stand firm and be faithful and true… When the enemy host is before you, Stand firm and be faithful and true." (Hymns, 248) It has been an amazing transfer and we are so pleased with all of your hard work and dedication. We urge you to continually rely on the Lord and exercise your faith in him.

Reminder: Ask for a referral in every conversation with a member or non-member alike…

"Will you bring an acquaintance on a Tour, and when?"

Challenge members to Set-A-Date for a Tour or a Church event, which can be coupled with a Tour at least 3 times yearly.

Our goal is to find at least one new investigator daily. Our goal is to teach 15 or more full lessons weekly.

Extend at least one baptismal invitation and commitment each week.

Remember our mission goal: 10 Gospel contacts per day per missionary outside our usual finding and teaching duties. That includes a Gospel message to everyone you see.

"If ye are prepared ye shall not fear" (John 7:17)

As weekly goals are set for each Key Indicator, pray for inspiration, and set goals that are lofty yet achievable. Our ultimate long-term goal is for at least 3 baptisms per companionship per transfer.

to read past messages.
---