Vancouver Mission Star
This message was written by President and Sister Middleton. It also appears in the Vancouver Star, the weekly newsletter of the Vancouver Mission. It is sent to each companionship throughout the mission.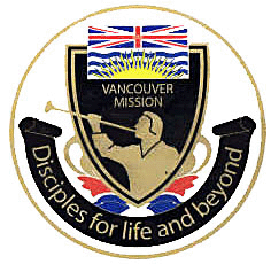 Canada
Vancouver
Mission
Newsletter
March
21, 2007
TO BE ANXIOUSLY ENGAGED
As we bask in the afterglow of Elder and Sister Nash's tour of our mission, we need to focus again and again on their uplifting admonitions on how we might achieve success. Their visit was truly inspirational, but also very practical in that they brought us inspired guidance from the Lord on how we each can become more effective missionaries.
Review Elder Nash's Teaching Points Daily & Throughout the Day
The central theme of all of Elder Nash's counsel was that we must learn to link all that we do, everything, all day, everyday, with Our Purpose. We seem to have fallen into the trap of just going through the motions. For example, do you understand the point of achieving 15 or more full lessons weekly, as Elder Kikuchi urged? Do you know that the number of full lessons is no more than just a number unless each full lesson is a means to an end? Do we each understand that the full lesson is designed to achieve two objectives: 1) Communicate our message through the Spirit, to whisper the truthfulness of our message to the souls of everyone who listens to our lesson, and 2) obtain a commitment or commitments? If we fail to achieve both objectives in a full lesson, we are just going through the motions and the full lesson becomes no more than a number, and the lesson becomes little more than a lesson given in Church history.
Concentrate on Finding by Any and All Means
Elder Nash gave wonderful counsel regarding our role as full-time missionaries in finding. Of course, members and member referrals are vital, but we are held accountable by Our Purpose to use other means as well. At least one hour of personal finding daily must become part of every day. Tracting must be done each day, where we can develop and use each of the eight "elevator speeches" Elder Nash asked us to develop to meet and greet people on their doorsteps and elsewhere.
Elder Kikuchi challenged each companionship to achieve six to eight investigators in its teaching pool at all times. We can't reach that objective unless we are actively finding all day, everyday. To reach that level we must use members wisely, of course, but must use personal finding every day. The eight reminders at the bottom of this and every Vancouver Star must all be used in order that we might fulfill Our Purpose.
Rewrite Each Lesson Plan in PMG and Vary Each Lesson
To be able to teach each PMG lesson in at least four ways gives us the ability to be moved by the Spirit during the middle of each lesson, to use those points or scriptures which will best meet the needs of the specific investigator or member we are teaching. All four versions of the Restoration Lesson, for example, must explain boldly and clearly the Atonement, the Apostasy and the need for a Restoration, not just a reformation. Each version must allow the recitation of the First Vision in Joseph Smith's words, given with the "Elder Kikuchi style" of slowed speech and power, to invite the Spirit. Each Restoration Lesson should include an invitation to baptism as mentioned in PMG, page 40, to obtain either a "hard" or "soft" commitment.
Seek for the Spirit in Every Encounter
It is absolutely correct that people are converted by the Spirit. An understanding of the facts of the Restoration is known by many people who don't join the Church, because the facts alone don't produce a testimony; the Spirit alone can do that. In every encounter with member or non-member alike, silently pray for your companion while he or she speaks. While you speak, speak with sincerity and boldness, testifying often to bring the Spirit to the meeting. Only then will we convert.
Use All the Arrows in Your Quiver
Elder Nash urged that we "fill our quiver" with more arrows to become better armed, that we might use every means at our disposal to find, teach and baptize, to be prepared well enough with options so that we have no down time. We ask that in each companionship as well as district and zone meetings the week's Vancouver Star be discussed and fully understood, then implemented as we go through each day. The eight goals at the bottom of each Star are from PMG and the Brethren—we urge that you check them off weekly as a companionship to be sure they were achieved, and district leaders focus on them at district meetings. Learn to "use all the arrows in your quiver."
That we might not only work hard but work smart is our prayer. We love each of you.
to read past messages.
---