Vancouver Mission Star
This message was written by President and Sister Middleton. It also appears in the Vancouver Star, the weekly newsletter of the Vancouver Mission. It is sent to each companionship throughout the mission.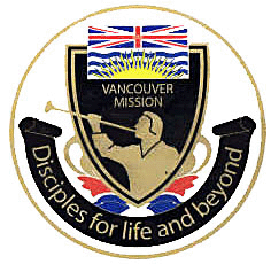 Canada
Vancouver
Mission
Newsletter
April
3, 2007
MEMBER SERVICE LEADS TO MEMBER REFERRALS
It is clear that for Church growth to accelerate in BC we full-time missionaries must learn to work more effectively with the members of the ward or branch to which we are assigned. Elder Stuart Young, one of our former missionaries who achieved great success working with members while he served here, has been persuaded to share with us some of his "secrets" of how he became such a successful missionary. He was reluctant to have these concepts attributed to him initially, but finally consented. We share some of them with you, edited for STAR space commitments and urge that you incorporate them into your lives as missionaries.
1. Pray for members as well as our investigators often through the day. Bring the Lord's influence into their lives.
2. Effective member visits – limit time with them to 15-20 minutes in-and-out to check on names, set up appointments, encourage their asking after they have committed to a Set-A-Tour-Date. Longer visits were avoided unless we were teaching the member a full lesson and interacting with them at a ward party or baptism.
3. Don't eat during the 5 – 9 pm Prime Time. That was when people were home to teach, and we aimed towards 3-4 lessons, tracting if need be. Dinner with members could be scheduled for 4 pm, but not during Prime Time unless we taught an investigator who came to dinner with the member family.
4. We always carried a list of names members had given us of non-members. We asked the member at least every other week, plus every time we saw them, about the people on the list, whether they had invited them on a Tour or taken them to a Church party yet.
5. We kept a list of every non-member who lived in a member's home, (i.e.: part-member families, un-baptized children, foster kids, relatives or exchange students). We tried to visit every member on the ward list.
6. We sent investigators to the Gospel Essentials class without us, pairing them with a ward member to let the member fellowship them. We then split up so that each of us could attend a different auxiliary or Priesthood Quorum, to get to know more ward members well and obtain commitments from them, and be more visible throughout the ward. We tried to set up as many appointments as possible on Sunday for the rest of the week as well.
7. We attended ward parties with a purpose, not just for the food or to socialize, but to search for and meet non-members and less-actives. If the members felt it was too early or otherwise inadvisable, we wouldn't ask their friend to take lessons, in order to keep the member's trust. If lessons came up in the member's discussion with their non-member friend, then at least the non-member knew us, and we could ask them to learn more in the future.
8. Know the members well. We sat down with a ward member, (usually an ex-bishop), and would learn something about each family as we went through the whole ward list. We kept notes, with nothing too personal, so we could talk about it later.
9. We took a member with us to every teaching appointment. If it wasn't the regular fellowshipper, we always took another member with us.
10. We went on exchanges with members at least once a week, either to help them with home teaching or for them to help us teach investigators or less-actives.
11. We involved the Ward Mission Leader with as many of our activities as he could, and especially with investigators. It gave him a better grasp of what was going on and filled him with enthusiasm.
12. We presented a fully filled out Progress Record weekly to the PEC.
13. We made it a point to give the Bishop a brief, positive report on our activities at least 3 times weekly to assure him that we were working hard and positive things were happening.
14. We always had intense Friday planning sessions, 2-3 hours long, and always based them on Chapter 8 of PMG; we tried to do everything suggested in Chapter 8.
15. Tours of the Church were emphasized, and we found many people to teach with the Tour. As we walked through the Chapel, we discussed all the programs and functions of the Church, (i.e.: What is Relief Society? Young Men and Young Women's programs? What is a Bishop? The Primary?) We taught the Restoration Lesson and always committed them to various items as moved by the Spirit. We taught about the apostasy at the baptismal font because most people were aware of the various baptismal methods and could see from our picture how Christ was baptized. At the end of the Tour we gave them a Book of Mormon with a reading assignment and taught the Restoration, Book of Mormon and Holy Ghost concepts. We gauged the commitments we asked based on how the Tour went, relying heavily on the Spirit to help us make that judgment. The Tour was so successful because it was non-threatening. We gave Tours before or after baptisms, ward parties, Relief Society events, or MIA youth meetings. We gave Tours while events were going on or when the building was empty – either way worked.
16. We maintained an extraordinary relationship with the bishop – he just knew that we were there to work.
Elder Young is in college, well on his way to a degree in Education, and he tells us that he is newly engaged to a marvelous young lady who is a returned missionary. The lessons he learned in the mission, which brought him such great success as a missionary, are bringing him success in his schooling as well. We urge each of our missionaries to strive for excellence personally in all 16 areas mentioned, and surely the Lord will bring you and your companions the missionary success He brought to Elder Young and his companions. Many thanks to Elder Young for taking the time to share his observations with us.
We love each of our missionaries and pray constantly for your welfare and success.
President and Sister Middleton
(Check off weekly whether you have achieved each of the eight goals below.)
q Ask for a referral name in every conversation with a member or non-member alike… "Will you bring an acquaintance on a Spiritual Tour?"
q Challenge members to Set-A-Date for a Spiritual Tour or a Church event which can be coupled with a Spiritual Tour with their non-member friend at least 3 times yearly.
q Our goal is to find at least one new investigator daily.
q Our goal is to teach 15 or more full lessons weekly…
q …with at least 3 Spiritual Tours weekly.
q Extend at least one baptismal invitation and commitment each week.
q Remember our mission goal: 10 Gospel contacts per day per missionary outside our usual finding and teaching duties. That includes a Gospel message to everyone you see.
q As weekly goals are set for each Key Indicator, pray for inspiration, and set goals that are lofty yet achievable. Our ultimate long-term goal is for at least 3 baptisms per companionship per transfer.
"King Lamoni…learned of the faithfulness of Ammon in preserving his flocks, and…he was astonished exceedingly" (Alma 18: 1-2).
to read past messages.
---