Vancouver Mission Star
This message was written by President and Sister Middleton. It also appears in the Vancouver Star, the weekly newsletter of the Vancouver Mission. It is sent to each companionship throughout the mission.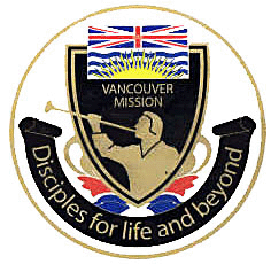 Canada
Vancouver
Mission
Newsletter
April
10, 2007
BETTER SPIRITUAL CHAPEL TOURS, PERSONAL FINDING WITH POSTERS, PHONE BOOK TRACTING AND OTHER GREAT IDEAS FROM OUR MISSIONARIES
We learn from our missionary Weekly Reports of wonderful proselyting ideas developed by our missionaries and members. When coupled with the great teaching methods laid out so beautifully in PMG, and coupled with Elder Nash's inspired challenge to us to better link all that we do to Our Purpose as missionaries, these ideas can spur us to greater success. We present them to you:
Using Spiritual Tours Effectively, by Elders Skylar Weeks (and Jacob Earnest)
"I want to inform you of some of our great success with the 'Set-a-Tour-Date' system here in Surrey. Elder Earnest and I have set a goal and made a determined effort to not leave a member's home without first setting a Spiritual Tour Date. Ever since we have incorporated these ideas into our member visits, we have seen great success. We now have seven Tour dates (with more coming) in the short space of 1½ weeks. When we meet with the members, we also make sure they understand the great missionary tool that dynamic Chapel Tours are. We strive to educate them on why they are beneficial and how they can be used to introduce anyone to the Church. I have found that certain members within any given ward have been on these Tours two, three, even four times without ever having taken a non-member acquaintance with them. My reaction to this is to help them understand the reason behind inviting their friends and acquaintances on these Spiritual Tours. When they understand that these Tours are great tools to introduce their friends in a non-threatening manner, they start inviting, praying all the while that the Lord will help them to be bold in doing so.
"We have found that some members have concerns with the Tours. By asking them 'How was your Chapel Tour experience?' we have been able to pinpoint exactly what their concerns/problems with the Tours are. Then we as a companionship are able to teach them about the purpose and value of Tours, helping them to resolve their concerns. The formerly doubting and concerned members now have a new Spiritual Tour date goal set and this time they will be bringing a friend. We also have the goal of ensuring that all the leadership in the ward understands and embraces Spiritual Tours and their purpose. I know and feel that by getting the leadership to not only 'talk the Tour talk' but to 'walk the Tour walk,' this ward will unify together and grow from the awesome spiritual experiences that Tours are and will be."
Surrey First Ward Members Increasingly Going on Spiritual Chapel Tours, by Elders James Brown (and Maclain Miles)
"The members in the Surrey 1st Ward are steadily gaining more interest in missionary work. Spiritual Tours with members have gone up significantly since last transfer. At the end of the Tour we are committing them to bring a non-member friend within three months. We hope to have most of the members committed by the end of the transfer."
Editor's Note: We have challenged each companionship to conduct three or more Spiritual Chapel Tours weekly. As Elder M. Russell Ballard has instructed missionaries world wide to teach at least 15 lessons weekly to improve and maintain their lesson-giving skills, so too do we need to conduct at least three Spiritual Chapel Tours weekly if we would give the best Tour we can. Invite members to help you by coming on Tours so that you might hone your skills; ask them to be prepared to offer constructive criticism as to how you might give a better Tour; and always conclude the Tour with Commitments that are inspired by the Spirit.
Personal Finding Using Church Posters to Attract Investigators, by Elders James Cornwell (and Ben Thompson)
"We found an excellent contacting method. Some of the Chapels have big posters that they use for Spiritual Chapel Tours, which can be used in other settings as well. We got together with the Burnaby English Elders and Sisters, and we took the posters to one of our contacting spots by Metrotown. We had so much success! The posters caught many people's attention so they would stop and talk to us. Elder Thompson and I taught 30 other lessons in just two hours. We also obtained contact information for about 8 people. It was so much fun and it was worth the effort."
Phone Book Tracting and Hard Work brings Success, by Elders Russell Nebeker (and Emmanuel Martinez)
"Here in Surrey the work seems a lot harder, but also more rewarding, as the success we have is in direct proportion to the amount of work we put in. We are determined to show the Surrey Spanish Branch that we will do the Lord's work, and trust that they will see our efforts and then be motivated to become member missionaries. We have recently begun 'phone book tracting,' whereby we find only Spanish names in the phone book, then knock on all of those doors. We have had to put in a lot of work but have found three new investigators by this method, one of which came to Church today. We also took time to call every single name in our area book. It took about 100 phone calls but we found a new investigator that way. We have become convinced that when the going gets rough, you increase your finding efforts, you do whatever you have to do, and the Lord will help you find a way to succeed. We have come to know that the missionary makes the area, the area does not make the missionary."
Thanks to our great missionaries for their inspired observations and ideas. We pray that every one of our missionaries will constantly work hard, and also work smart, seeking the Lord's inspiration throughout each day. We love each of you!
President and Sister Middleton
(Check off weekly whether you have achieved each of the eight goals below.)
q Ask for a referral name in every conversation with a member or non-member alike… "Will you bring an acquaintance on a Spiritual Tour?"
q Challenge members to Set-A-Date for a Spiritual Tour or a Church event which can be coupled with a Spiritual Tour with their non-member friend at least 3 times yearly.
q Our goal is to find at least one new investigator daily.
q Our goal is to teach 15 or more full lessons weekly…
q …with at least 3 Spiritual Tours weekly.
q Extend at least one baptismal invitation and commitment each week.
q Remember our mission goal: 10 Gospel contacts per day per missionary outside our usual finding and teaching duties. That includes a Gospel message to everyone you see.
q As weekly goals are set for each Key Indicator, pray for inspiration, and set goals that are lofty yet achievable. Our ultimate long-term goal is for at least 3 baptisms per companionship per transfer.
"And whatsoever ye shall ask the Father in my name, which is right, believing that ye shall receive, behold it shall be given unto you." (3 Nephi 18:20)
to read past messages.
---