Vancouver Mission Star
This message was written by President and Sister Middleton. It also appears in the Vancouver Star, the weekly newsletter of the Vancouver Mission. It is sent to each companionship throughout the mission.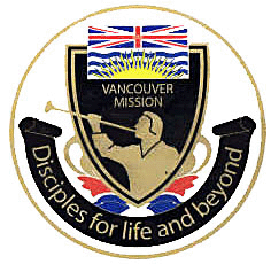 Canada
Vancouver
Mission
Newsletter
August 28
, 2007
Emphasizing What Works
We are excited to see great ideas developing in wards and branches throughout BC that will lead to accelerating Church growth. In this Star we share observations of our missionaries of ideas that work. We urge each missionary companionship, each ward or branch leader, to adopt these ideas, tailored appropriately to their ward or branch resources.
Learning to Seek a Baptismal Commitment in Every First Lesson, by Elders Isaac Pack (and Listate Feinga)
"Things here in Burnaby are good and we are seeing a lot of success. We have been teaching mostly investigators. Elder Feinga and I have been having great success extending soft commitments for baptism in all our Restoration lessons (the first lesson). It works every time! We taught our investigator, Ana, the first lesson and we extended a soft baptismal commitment at the end of the lesson. She said, 'Baptism is very serious.' She further said, 'I don't like those people that are always getting baptized in different churches.' Now Ana didn't say no; she just said that it is serious. All of the other baptismal commitments that we have extended have said yes. We are stressing this issue with the zone, and the North Vancouver Elders subsequently obtained a baptismal date. It is so exciting! Another thing is if we can learn to extend baptismal commitments with every First lesson it makes us better missionaries. It makes us become BOLD and this is what we want in missionary work-More Boldness, as the Brethren have asked of us.
"The most exciting thing about the week was the baptism of Jessica Maussion. She invited all of her family to come, who are all non-members. We probably had ten non-members at the baptism. Another one of our investigators who has a baptismal date for October 27th brought a non-member with her, and she accepted the Book of Mormon afterwards. The baptismal service was great! There were great lessons given. The Spirit was so strong. The confirmation was on Sunday. I was able to give her the Holy Ghost. It was such a great time. I love being an instrument in the hands of the Lord. Jessica is going to be a great member, President. I love this work. The Canada Vancouver Mission is awesome."
Editor's Note: on page 40 in Preach My Gospel we learn how to obtain either a "soft" or "hard" baptismal commitment. This commitment advice appears in Lesson One, the Restoration lesson. PMG notes, "During this or any other lesson, do not hesitate to invite people to be baptized and confirmed." May we urge each missionary to boldly ask for a hard or soft baptismal commitment in the First Lesson. There may be a rare exception, but it should be rare. Be bold as Alma 38:21 asks. We are counseled there by the Lord to be bold, but not overbearing.
The Surrey Third Ward Develops a Great Member Missionary Plan, By Sisters Julianna Little (and Lisa Falk)
"Things here in Surrey 3rd Ward are looking better and better! Brother J.P. Tremblay, our Ward Mission Leader, has helped revise our Ward Mission Plan. He has the right idea that the Bishopric and priesthood quorums, and auxiliary leaders need to be 'On Board' first before we can expect other ward members to do anything, so our Ward Mission Plan calls for our leaders to commit to specific member missionary goals.
"I want to tell you about a really cool experience we had this week. We were at our investigator's place teaching a 3rd lesson to a less active/part member family. After explaining and teaching the 3rd lesson, I asked her if she thought these would be important steps in her life and the life of her family. She said 'Yes, I think they are.' So I turned to her husband and asked 'Stephen, will you prepare yourself to baptize your wife and kids when they are of age?' He said, 'I don't think I am worthy of that honor.' I then said, 'I didn't ask you if you were worthy. I asked you if you would prepare yourself.' Everyone laughed and he said, 'Yes I will. I guess that means I would have to give up smoking.' (I didn't even know he smoked). I replied, 'Yes, we can help you do that.' He told us he could do it. He was sure, so I said 'OK, I want a date.' He said 'What's today?' I answered, 'The 12th.' His reply, 'OK, I'll quit on the 13th.' Wow! I was expecting the end of the month type thing. So I told him I wanted the rest of his smokes, and he gave them willingly.
"I love this family: I love this work, and I love my Savior, Jesus Christ. I am grateful to be here, and I hope that I can feel that 'Peace that surpasses understanding' that you often talk about."
Editor's Note: The commitment pattern which the inspired Surrey 3rd Ward Mission leader, J.P. Tremblay, is asking of all Surrey 3rd leaders is similar to the pattern of members leading members, and members holding other members accountable for their commitments which lead to the marvelous growth of the Spokane First Ward. It is also being adopted in the Sidney Ward and elsewhere. It Works! The Lord blesses all who implement this PMG principle.
Challenging White Rock Ward Members To Invite Reaps Dividends, by Elders Peter Stevenson (and Kyle Taylor)
"Things are going very well here in White Rock. We've been finding people to teach through our efforts, and through member work. We've selected six active families to start the work moving along with the input of Bishop John Harvey. We are committing them to prayerfully select 3-5 of their non-member friends and invite them by a certain date to come to church, come on a Spiritual Tour of the Chapel, or listen to the message we have to share at the member's home. It has been well received! We support them in their efforts and frequently drop in and teach them how to best approach inviting their friends. We're hoping that wonderful things will happen, and that it will spread like wildfire to the other members in the ward."
We also have ready people who we are teaching right now that are close to baptism. "Whiterock is great!"
That we might become and continue to be anxiously engaged, working boldly and diligently in this the Lord's vineyard, is our constant prayer.
We love each of you.
President and Sister Middleton
(Check off weekly whether you have achieved each of the eight goals below.)
q Ask for a referral name in every conversation with a member or non-member alike… "Will you bring an acquaintance on a Spiritual Tour?"
q Challenge members to Set-A-Date for a Spiritual Tour or a Church event which can be coupled with a Spiritual Tour with their non-member friend at least 3 times yearly.
q Our goal is to find at least one new investigator daily.
q Our goal is to teach 15 or more full lessons weekly…
q …with at least 3 Spiritual Tours weekly.
q Extend at least one baptismal invitation and commitment each week.
q Remember our mission goal: 10 Gospel contacts per day per missionary outside our usual finding and teaching duties. That includes a Gospel message to everyone you see.
q As weekly goals are set for each Key Indicator, pray for inspiration, and set goals that are lofty yet achievable. Our ultimate long-term goal is for at least 3 baptisms per companionship per transfer.
"Men should be anxiously engaged in a good cause, and do many things of their own free will, and bring to pass much righteousness." D & C 58:27
The Coveted "Off the Hook" Award:
(Week-ending August 26, 2007)
In Recognition of the following:
Baptisms Year to Date:
Abbotsford Zone (18 Baptisms)
Baptisms this week:
Victoria Zone (1)
Abbotsford Zone (1)
Surrey Lang. Zone (1)
Investigators with a Baptismal Date:
Vancouver Language Zone (12Baptismal Dates)
Investigators Attending Sacrament Meeting:
Surrey Language Zone (21 Investigators at Sacrament Meeting)
Lessons with a Member Present:
Abbotsford Zone (31Lessons with a Member Present)
Other Lessons:
Vancouver Language Zone (227)
Progressing Investigators:
Surrey Language Zone (21 Progressing Investigators)
New Investigators:
Surrey Language Zone (20 New Investigators)
Full Lessons:
Vancouver Zone (Average of 22.8 Full Lessons)
COMPANIONSHIPS:
Elders Collins & Hea: 1 baptized, 4 at sacrament, 54 others, 4 progressing, 3 new investigators, 1 member tour, 27 full lessons, 24 fulls to non-members
Elders Weeks & Barton: 2 at sacrament, 5 member present, 15 others, 2 progressing, 3 new investigators, 18 full lessons, 10 fulls to non-members
Elders Zmoos & Liu: 2 with a date, 12 at sacrament, 78 others, 5 progressing, 4 referrals, 8 new investigators, 21 full lessons, 20 fulls to non-members
Elders Glass & Johnson: 6 at sacrament, 4 member present lessons, 31 others, 3 progressing, 1 new investigator, 17 full lessons, 9 fulls to non-members
Elders Mariano & Ward: 1 baptized, 1 confirmed, 1 at sacrament, 18 others, 1 progressing, 2 member tours, 2 non-member tours, 25 full lessons, 11 fulls to non-members
Sisters Oliver & Wilcox: 17 full lessons, 16 others, 2 progressing, 1 non-member tour
Elders Hassel & Stevenson: 4 at sacrament, 3 member present lessons, 4 progressing, 2 new investigators, 1 non-member tour, 19 full lessons, 24 others
Elders Pack & Feinga: 5 with a date, 3 at sacrament, 42 others, 4 progressing, 4 new investigators, 27 full lessons, 19 fulls to non-members
Elders Harrison & Loong: 5 at sacrament, 7 member present lessons, 30 others, 3 progressing, 4 new investigators, 2 non-member tours, 16 full lessons, 10 fulls to non-members
Elders Jensen & Godfrey: 3 at sacrament, 22 others, 2 progressing, 4 referrals, 16 full lessons
Congratulations on your accomplishments this week!
to read past messages.
---