Vancouver Mission Star
This message was written by President and Sister Middleton. It also appears in the Vancouver Star, the weekly newsletter of the Vancouver Mission. It is sent to each companionship throughout the mission.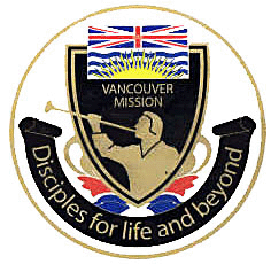 Canada
Vancouver
Mission
Newsletter
August 29, 2005
LEADERSHIP
In a previous Mission Star, we pointed out that one of the important goals each of us missionaries must keep constantly in sight is to strengthen our companion. We would take it one step further - - if at the end of the transfer period your companion is not improved by your interaction with him or her, you have failed. The goal we all must have by the end of the transfer: your companion must have a stronger testimony, have developed a stronger work ethic and organizational skills, be able to give a more compelling and spiritual lesson, have bonded better with members through Church Tours, be more effective at the "soft" door approach, and be more loving and obedient through every moment of the day. And the driving force for us to improve our companion? The Savior counseled, "Inasmuch as ye have done it unto one of the least of these my brethren, ye have done it unto me." Matt. 25:40. Our Savior's counsel compels us to strengthen our companion.
About Church Leadership Positions
When we served as bishop of a student ward at the University of Utah, we limited the time of service of our bishop's counselors to 6 months. It meant more work for us because it took 2 or 3 months of hands-on training until the counselors knew their duties well. It would have been easier to keep them as counselors until they graduated. However, we viewed it as one of our responsibilities in the student ward to train future Church leaders. Since then, several of those bishop's counselors have served as bishops, and at least one is now a stake president.
Similarly, our job as Mission President is to train future Church leaders. To that end we would plan on having each of our missionaries serve during his or her time in the Vancouver Mission in a leadership capacity. We expect that each of our missionaries will serve in Church leadership positions in the future, as Elders' Quorum presidents, Relief Society presidents, bishops, stake presidents, and some of you may well be General Authorities. It may not happen unless you are given the opportunity to lead here in British Columbia and thereby learn the lessons and responsibilities of leadership.
Leadership Callings are Time-Limited
With the exception of Church leaders called to the Quorum of the Twelve or First Presidency, Church callings are time-limited. After President Middleton was released from the stake presidency, his next calling was to teach a teenage Sunday School class. A friend of ours, Gary Sargent, was a counselor in a stake presidency until they were released, then the next week he was called to be a Primary teacher.
As is true of leadership calls in the Church beyond the mission, here in the mission we intend to rotate missionaries in and out of various leadership positions, so that all are prepared for future callings. While many missionary skills are learned only over time, the one skill that every missionary can exhibit from day one in the mission is exact obedience to the schedule – to arise at 6:30 a.m., devote 30 minutes to physical exercise, one hour to focused intense personal study, one hour to productive companionship study (plus one hour of language study for our language missionaries), then fill the day with productive proselyting effort including member and investigator Tours, etc., and be in bed by 10:30 p.m.
Our intent is to have every missionary who demonstrates exact obedience rotate through as many leadership positions in the mission as possible. Leadership positions would include Senior Companion, District Leader, Zone Leader, Trainer of a new missionary, and Assistant. Because there are relatively few Assistant and Zone Leader positions, it won't be possible to have some dedicated missionaries serve in each or either of these positions. But leadership responsibilities of some sort are our goal for every missionary who is willing to work hard. After a period of time in any of these leadership positions, most missionaries will then rotate to different responsibilities and assignments. If an Assistant, Zone Leader or District Leader is moved to a different assignment, it is not a demotion. It simply means that we need to move others into those assignments to give them the leadership training and responsibility they need to be future Church leaders and to train for success in all phases of their life beyond the mission. We expect those missionaries who are called to less visible leadership positions to be exemplary in their diligence and obedience, to give maximum devotion and effort until the day they are released.
We love you all. Your success as a missionary is constantly on our minds and in our prayers. That we all might steadily grow in our testimonies and in our success as missionaries is our prayer.
--President and Sister Middleton
to read past messages.
---