Vancouver Mission Star
This message was written by President and Sister Middleton. It also appears in the Vancouver Star, the weekly newsletter of the Vancouver Mission. It is sent to each companionship throughout the mission.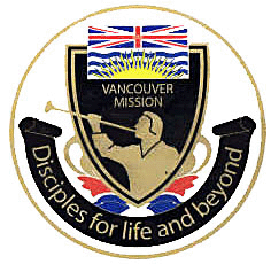 Canada
Vancouver
Mission
Newsletter
September 5, 2005
WHY MEMBERS MATTER
When all other finding methods fail, tracting should be done. For many, many years the Church has been surveying to determine which methods are most effective in finding people to baptize. While the numbers vary a little with each survey, they are consistent with a recent survey taken by the Church of those investigators who have a lesson:
Less than 10% of individuals taught as a result of a tracting encounter go on to baptism.
54% of individuals referred for lessons by a member go on to become baptized.
In other words, tracting is our least effective method for finding potential converts, but should still be used when other approaches fall through or there are gaps in our schedule.
To Obtain Members' Help
The member chapel Tour is proving very effective. While many members initially resist, pointing out that they are in the chapel weekly or more often, once they take an effectively led missionary Tour they consistently are amazed that they have seen each room in a new spiritual light that they had not previously appreciated. Our goal as missionaries is to take every member on a Tour, starting with the ward or branch leadership and then everyone else. At the end of the tour it would be appropriate to commit the member to bring a non-member friend or relative on a subsequent Tour. Point out that the Tour is totally non-threatening to a non-member – our goal is to introduce the Church in such a positive light that even if they choose for whatever reason not to proceed towards baptism they will henceforth be a good personal friend of you and the Church.
President's Fireside
Coupled with each Zone Conference we hold a Fireside in the evening for investigators, recent converts and less-active members. They are effective when properly advertised and organized. We have had as many as 11 investigators present at one Fireside in Burnaby, and one of those 11 committed to a date for baptism as a result of the Fireside.
We would urge our missionaries to start passing out flyers 2-3 weeks before a Fireside, and have an advertising billboard up in the hall for 3-4 weeks before. Also, we would love to have the ward or branch mission leader in attendance (preferably with investigators in tow).
Elders and Sisters, this new Prime Time/"soft" approach is working. Those of us missionaries and members who have embraced it are seeing excellent success, and baptisms in our mission are significantly up over last year as a result. Our goal must be to have all our missionaries and members committed equally as we are.
May the Lord bless us all as we go forth in His work. We love you all, and relish the chance to work with you.
--President and Sister Middleton
Remember our mission goal: 10 Gospel contacts per day per missionary
outside our usual finding and teaching duties.
to read past messages.
---