Vancouver Mission Star
This message was written by President and Sister Middleton. It also appears in the Vancouver Star, the weekly newsletter of the Vancouver Mission. It is sent to each companionship throughout the mission.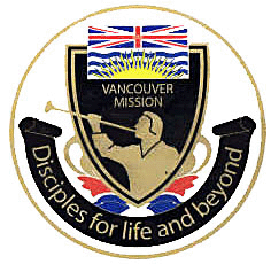 Canada
Vancouver
Mission
Newsletter
September 11
, 2007
Sow Bountifully to Reap Bountifully
Elder M. Russell Ballard has recently observed that only 3 to 5 percent of active LDS members in North America are regularly involved in missionary work. Another recently done study found that "just 26% of Latter-day Saints report engaging in a gospel conversation with a non-member within the past year." The essential role of members becoming missionaries was underlined by Elder Dallin H. Oaks, who noted, "of investigators found through media campaigns, about 1 to 2 percent are baptized, of investigators found through the missionaries' efforts, about 2 to 3 percent are baptized. Of investigators found through the members, 20 to 30 percent are baptized."
That pattern of few members being true member missionaries in BC was true before the publication of Preach My Gospel two years ago, but since then our members are committing to and learning to "simply invite" in steadily increasing numbers. The conversion of members into true member missionaries is slower than we would like, but it is happening. Elder Oaks' observation about the effectiveness of member missionaries throughout the Church is very true here in BC, where we have found that 1 out of every 7 people brought by a member on a Spiritual Chapel Tour, or to some other ward or branch activity which is coupled with a Tour and Lessons, goes on to baptism.
How Full-Time Missionaries Can Become More Successful
We have just read an interesting book written by Brother David G. Stewart, who is a Ward Mission Leader in Nevada, entitled, "The law of the Harvest." Brother Stewart cites surveys made in several missions around the world which found that daily contacting rates of the full-time missionaries were far below the "50 to 200 contacts a day" that he found were necessary to be an optimally productive missionary. He noted that many or most full time missionaries found personal finding (tracting, GQ'ing, etc.) less desirable, opting instead to have dinner during Prime Time (5-9) with member families, or spending disproportionate time with friendly but non-progressing investigators or with friendly member families. He noted that time so spent produced in the minds of members as well as full-time missionaries a false sense of contributing to the missionary effort without requiring the courage or effort needed to approach non-members about the gospel, and it takes the full-time missionaries away from meaningful finding and teaching during the hours when most families are home and can be taught.
Great Success noted in Other Faiths with Committed Member Missionaries
To show the importance of all members becoming effective member missionaries, Brother Stewart noted that the Seventh Day Adventist Church baptizes "between 700,000 and 1 million new converts each year" due to high member missionary participation, and the Jehovah's Witnesses have achieved a higher growth rate than the LDS Church because all active members proselyte for 16 or more hours each month. The point he makes is that when our active members, armed with the truths of the Restoration, learn to become effective member missionaries, with most active members in a ward or branch doing so, our growth will rapidly accelerate.
Teach Members To Become True Member Missionaries
In 2 Corinthians 9: 6 Paul noted, "He which soweth sparingly shall reap also sparingly, and he which soweth bountifully shall reap also bountifully." At the heart of Paul's observation lies the secret of becoming a good missionary. When a member embraces the concept that he or she will look to invite all of their non-member acquaintances, and sets personal goals such as extending an invitation at least once every week, they will "reap bountifully." An invitation given only once a year, or less often, as many of our members have done, invites the meager harvest of which Paul spoke. Similarly, when our full-time missionaries realize that they are expected "to knock on every door," and present the gospel to all the people of British Columbia they will "reap bountifully." The Lord admonished us missionaries to "Go ye and preach my gospel, whether to the north or to the south, to the east or to the west, it mattereth not, for ye cannot go amiss." (D&C 80:3). In summation, when our full-time missionaries become completely "anxiously engaged" (D&C 58:27) they will achieve that bountiful harvest promised by Paul. When our full-time missionaries achieve 50 to 200 contacts in their Personal Finding part of the day, and when all active members learn to embrace the idea of seeking to extend at least one invitation to a non-member acquaintance weekly to "come and see," the bountiful harvest promised by Paul will be realized.
Preach My Gospel Shows Us How
The success of the Spokane 1st Ward in attaining 20 new converts in 2006 was achieved by members and full-time missionaries linking arms, then together working hard and working smart. They employed PMG principles to achieve the goals outlined above. We rejoice that the same phenomenon is occurring in the Surrey 3rd Ward, the Surrey Stake, and the Abbotsford Stake, all of them seeing an acceleration of Church growth with a doubling of baptisms this year by applying the PMG principles mentioned above. We are excited to see these successful approaches being applied in the Victoria Stake, in the Vancouver Stake, in the Quesnel Ward and Prince George Stake, in Penticton and the Vernon Stake, in Campbell River and the Nanaimo Stake, and in the Terrace District. We feel the Lord's assurance that similar blessings will be showered on every ward or branch who applies and embraces these principles by both members and full-time missionaries. May the Lord bless us each with an abiding desire to do His work, and with the wisdom to step forward boldly to invite as He would have us do.
We Love you,
President and Sister Middleton
(Check off weekly whether you have achieved each of the eight goals below.)
q Ask for a referral name in every conversation with a member or non-member alike… "Will you bring an acquaintance on a Spiritual Tour?"
q Challenge members to Set-A-Date for a Spiritual Tour or a Church event which can be coupled with a Spiritual Tour with their non-member friend at least 3 times yearly.
q Our goal is to find at least one new investigator daily.
q Our goal is to teach 15 or more full lessons weekly…
q …with at least 3 Spiritual Tours weekly.
q Extend at least one baptismal invitation and commitment each week.
q Remember our mission goal: 10 Gospel contacts per day per missionary outside our usual finding and teaching duties. That includes a Gospel message to everyone you see.
q As weekly goals are set for each Key Indicator, pray for inspiration, and set goals that are lofty yet achievable. Our ultimate long-term goal is for at least 3 baptisms per companionship per transfer.
"Go ye into all the world and preach the gospel to every creature." -- Mark 16:15
The Coveted "Off the Hook" Award:
(Week-ending September 9, 2007)
In Recognition of the following:
Baptisms Year to Date:
Abbotsford Zone (19 Baptisms)
Baptisms this week:
Prince George (3)
Investigators with a Baptismal Date:
Vancouver Language Zone (6Baptismal Dates)
Investigators Attending Sacrament Meeting:
Vancouver Language Zone (24 Investigators at Sacrament Meeting)
Lessons with a Member Present:
Nanaimo Zone (20Lessons with a Member Present)
Other Lessons:
Vancouver Language Zone (238)
Progressing Investigators:
Surrey Language Zone (20 Progressing Investigators)
New Investigators:
Nanaimo & Prince George Zone (8 New Investigators)
Full Lessons:
Surrey Language Zone (Average of 17.3 Full Lessons)
COMPANIONSHIPS:
Elders Hea & Mun: 4 at sacrament, 4 with a member, 89 others, 4 progressing, 2 member tours, 28 fulls, 20 fulls to non-members
Elders Shumway & Taylor: 2 baptized, 2 confirmed, 3 at sacrament, 2 progressing, 15 fulls
Elders Barker & Hatton: 1 baptismal date, 7 at sacrament, 5 with a member present, 78 others, 2 progressing, 15 fulls, 10 fulls to non-members
Elders Jensen & Godfrey: 4 at sacrament, 5 with a member, 23 others, 2 progressing, 17 fulls
Elders Anderson & Klekas: 1 baptismal date, 3 at sacrament, 17 others, 2 progressing, 17 fulls, 10 fulls to non-members
Elders Pack & Feinga: 1 baptized & confirmed, 3 at sacrament, 76 others, 3 progressing, 4 new investigators, 18 fulls, 3 non-member tours
Honorable Mentions:
Elders Lassetter & Fisher: 1 baptized & 1 confirmed/ Elders McAllister & Allen: 10 fulls to non-members/ Elders Zuniga & DeHerrera: 51 others/ Elders Perkins & Ramsey: 1 baptized & confirmed
Elders Pugsley & Carlisle: 21 Fulls
Congratulations on your accomplishments this week!
to read past messages.
---