Vancouver Mission Star
This message was written by President and Sister Middleton. It also appears in the Vancouver Star, the weekly newsletter of the Vancouver Mission. It is sent to each companionship throughout the mission.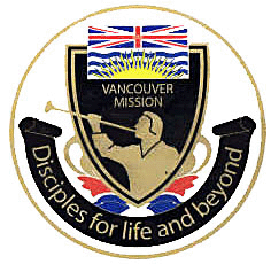 Canada
Vancouver
Mission
Newsletter
September 26, 2005
STUDY AND LEARN THAT WE MIGHT EFFECTIVELY TEACH
We have noted in our interviews that since all missions have stopped giving certification or awards for scripture mastery or study the focus of our missionaries in their personal and companionship study has lagged some. Elder M. Russell Ballard has counseled us in the importance of goal setting:
"I am so thoroughly convinced that if we don't set goals in our life and learn how to master the techniques of living to reach our goals, we can reach a ripe old age and look back on our life only to see that we reached but a small part of our full potential. When one learns to master the principles of setting a goal, he will then be able to make a great difference in the results he attains in this life." (PMG, pg. 146)
To better focus the studies of all of our missionaries we have distributed a daily study guide for reading from the Book of Mormon and a scripture memorization list from scriptures used in Preach My Gospel. We would ask all of our missionaries to focus on enhancing their reading and memorization by coupling their personal and companionship studying to these suggested guidelines plus structured, focused study in Preach My Gospel. We will ask that District Meetings as well as Zone Conferences devote time to the mastery of these magnificent resources, that we all may become more knowledgeable in the Gospel as well as more effective teachers. Once completed, we will distribute a similar schedule for the New Testament, the Pearl of Great Price and the Doctrine and Covenants.
By Measuring, Performance Improves
President Thomas S. Monson made an extremely insightful observation about measuring performance when he stated:
"When performance is measured, performance improves. When performance is measured and reported, the rate of improvement accelerates." (PMG, pg. 150)
By setting high goals for scripture reading and memorization, our expectation is that our knowledge of the Gospel and teaching effectiveness will rapidly accelerate. Similarly, the goal of 3 baptisms per companionship per transfer, which our mission has adopted after being suggested at our Zone Leaders' Conference, should result in an acceleration of baptisms. While realistically not every companionship will achieve the goal of 3 baptisms, with prayer, faith and hard work many will. By "raising our sights," as Elder Jeffrey R. Holland counseled at our recent Mission Presidents' Seminar, as aiming toward 3 baptisms per companionship per transfer will require, our success rate will surely improve.
Our success rate already is improving, as noted by the 32% increase in baptisms this year compared to last, despite having 20 fewer missionaries. We humbly note that the Lord is blessing us missionaries with His success. There is indeed a quickening of the spirit perceptible all across British Columbia!
--President and Sister Middleton
Remember our mission goal: 10 Gospel contacts per day per missionary
outside our usual finding and teaching duties.
"Wherefore, brethren, seek not to counsel the Lord, but to take counsel from His hand. For behold, ye yourselves know that he counseleth in wisdom, and in justice, and in great mercy." Jacob 4:10
to read past messages.
---