Vancouver Mission Star
This message was written by President and Sister Middleton. It also appears in the Vancouver Star, the weekly newsletter of the Vancouver Mission. It is sent to each companionship throughout the mission.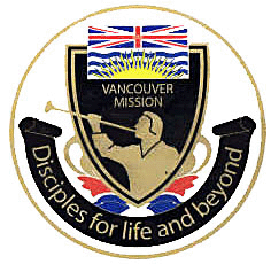 Canada
Vancouver
Mission
Newsletter
October 3
, 2005
ABBOTSFORD STAKE CHALLENGE
Last week we were invited to attend a meeting called by President Paul Christensen, the Abbotsford Stake President. The meeting was extraordinary, and could prove to be pivotal in inviting our devoted British Columbia members to bring their non-member friends to us missionaries. We have sent a memo to all British Columbia stake and district presidents, printed below, describing the meeting and its conclusions. The principles presented in the meeting are found in Preach My Gospel, and have been focused to include every member beautifully by President Christensen. We implore each of our missionaries to be aware of President Christensen's challenge, and incorporate it as you work with ward or branch members seeking member-referred investigators to take on a Tour and teach. Following is the memo we sent:
Last evening President Paul Christensen of the Abbotsford Stake kindly invited us along with two of our mission assistants and the Abbotsford Zone Leaders to meet with his stake leaders as well as the bishops and ward and branch leaders to discuss missionary work. The meeting was extraordinary. President Christensen outlined his vision of having each active family/member in the stake (as well as those less-active) join the missionaries on a Tour of their Church facility, then commit to bring at least 3 of their non-member friends or family on a similar Tour each year. He noted that there are 50 active families per ward in Abbotsford, on average. Noting that the Tour system has resulted in one baptism for every three non-members taken on a Tour, he feels that a conservative estimate for this plan would result in 300 baptisms per year in the Abbotsford Stake!
We were elated! President Christensen is absolutely right in his estimations.
As you all know, without member referrals our missionaries are not too effective, and a recent commentary by Elder Rasband of the Seventy noted that one member referral to a missionary is the equivalent of knocking on 1000 doors, in terms of finding investigators who go on to baptism. Traditionally, perhaps 3% of the members of any typical ward have brought their non-member friends to the missionaries, the others holding back because of a perceived fear of offending their non-member friends or for a variety of other reasons. The members who have gone on a missionary-led Tour, on the other hand, have seen first hand that the approach is non-threatening, and our missionaries report that 90% plus of members who have gone on a Tour have become comfortable enough with the approach that they have subsequently brought their non-member friends on a Tour. As noted above, one out of three of the non-members who go on a Tour go on to baptism!
The vision of what missionary work in British Columbia might become, if Church leaders embrace this approach, is positively thrilling.
The purpose of this letter is to solicit the input from all the other stake and district leaders regarding President Christensen's approach – would you all feel comfortable adopting this approach in your own wards and branches? Please let us know. Also, if you think of variations or nuances to the proposal that would make it even more effective we would love to have you share your ideas with us.
May the Lord bless us all in discharging His command to "find my sheep".
With all our love. We pray several times daily for each of our missionaries, for your safety, that you might be obedient to your missionary calling all day every day, and that you might be inspired to use the most effective methods in your ward or branch (such as noted above in the memo).
--President and Sister Middleton
Remember our Mission Goal:
10 Gospel Contacts per day per missionary
outside our usual finding and teaching duties.
"Use boldness, but not overbearance; and also see that ye bridle all your passions, that ye may be filled with love; see that ye refrain from idleness." Alma 38:12
Reminder:
We all are praying for three baptisms per companionship per transfer!
to read past messages.
---