Vancouver Mission Star
This message was written by President and Sister Middleton. It also appears in the Vancouver Star, the weekly newsletter of the Vancouver Mission. It is sent to each companionship throughout the mission.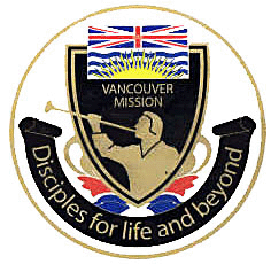 Canada
Vancouver
Mission
Newsletter
November 14
, 2005
Flu Immunization
In consultation with the Missionary Medical Department in Salt Lake City, we have determined that all our missionaries must be immunized this month or next with flu vaccine. Sister/Dr. Jeanie Chan has kindly informed us that Canadian citizens can obtain the vaccination at no charge if they fall into a "high risk" category (have cardiac, pulmonary or other chronic conditions) or if they are 65 years of age or older. Missionary Medical advises us that all of our missionaries should be immunized with the flu vaccine, even though most are not in the "high risk" category. The cost for immunization will be reimbursed by the mission, if a charge is incurred; submit the receipt for the cost to Elder Balch.
In addition to flu vaccination, "high risk" missionaries should be immunized with pneumococcal vaccine for the prevention of pneumonia, if they have never had the vaccine.
We suggest that Canadian citizens who qualify for free vaccine (they fall into the "high risk" category) may obtain the injections either at Dr. Chan's office or any clinic in BC if they present their health card (except for those from Quebec, who will need to pay). All other missionaries can receive their shot at a reduced fee by going to certain pharmacies throughout BC - Safeway, London Drug, Save-On-Foods, or Costco. Please let us know through reporting to your District Leader, so we can be certain that all our missionaries are immunized. There is great concern in the medical community that a current strain of Asian flu, which currently is only spread from infected birds to humans, may mutate to acquire the ability to spread from human to human, and it then would rapidly spread worldwide as a pandemic. Once contracted there is very little that modern medicine can offer. This particular virus is so violent that it kills approximately one half of all who contract it, but the flu vaccination that we are asking everyone to have should protect us.
Member Missionaries are Making a Difference
Through the end of October we have surpassed all of 2004 in convert baptisms - 156 this year compared to 155 for all of 2004. There is a quickening of the Spirit throughout BC. Clearly all of your hard work is paying off, and we feel the Lord is blessing us by working "smarter". Throughout BC our missionaries have embraced and are using Preach My Gospel, and have concentrated wonderfully on the Prime Time (proselyting 5-9 p.m.) and Tour approach, the marvelous tool which has been given us in PMG. Another important factor is the increasing acceptance by members of their role as member missionaries. Members are understanding that it is not enough to simply feed the missionaries, although we are grateful for that help. They are realizing that they have not accomplished our prophet's command of "every member a missionary" until they bring their non-member friends on a Tour of their ward or branch, and they are realizing how non-threatening a well-given Tour can be.
Please focus on our members. If they haven't been on a Tour keep inviting them until they do. At the end of the Tour please obtain a commitment from them to return with a non-member friend for a Tour, and then keep reminding them politely of their commitment until they do.
We love working with each of you. Each of you with your determination and obedience is making a difference. We love the Gospel and we love you.
--President and Sister Middleton
Remember our mission goal: 10 Gospel contacts per day per missionary
outside our usual finding and teaching duties.
"I give unto men weakness that they may be humble . . . for if they humble themselves before me, and have faith in me, then will I make weak things become strong unto them." Ether 12:27
Reminder:
We are all praying for three baptisms per companionship per transfer!
to read past messages.
---