Vancouver Mission Star
This message was written by President and Sister Middleton. It also appears in the Vancouver Star, the weekly newsletter of the Vancouver Mission. It is sent to each companionship throughout the mission.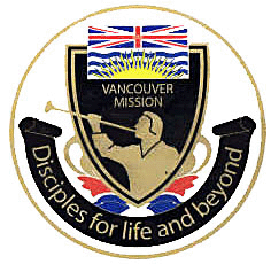 Canada
Vancouver
Mission
Newsletter
February 26
, 2008
Elder L. Tom Perry Recommends a Ward and Branch Area Book
We received at the quarterly Coordinating Council meeting in Burnaby on Feb. 17, 2008, a Power Point training on missionary methods by Elder L. Tom Perry. The assembled stake presidents, Seattle Temple president and our mission presidency under the direction of Elder Melvin Perkins were taught ideas on how best to implement Preach My Gospel. Many of the points mentioned have already been incorporated into ward and branch missionary efforts by BC member leaders. One point brought out has been developed independently by some BC leaders, but has not been shared yet through the Star or other communications:
A Ward or Branch Area Book Produced and Updated by Each Ward/Branch is Helpful.
Elder Perry recommended that an Area Book be produced and updated regularly by each ward and branch. The Area Book is to be very similar to the full-time missionary Area Books, listing every member and member family, with a system to identify which families are all members and active, less active, part-member family, etc. It also should have a ward/branch map with dots placed to show the location of member houses. In the weekly ward or branch Missionary Coordination (some call it 'Correlation') meeting the Area Books can be used to make assignments, ask for follow-up from ward missionaries on their prior assignments, etc. We are aware of 2 wards in BC which already do this, the Kelowna 2nd Ward and the Nanaimo Ward. The Surrey 3rd Ward also has a similar organizational make up. The Kelowna 2nd Ward has called 7 stand alone ward missionaries, all of whom are Priests and all hope to serve full-time missions one day. Under the direction of the ward mission leader, Brad Ranger, and the bishop, David S. Burgess, the ward Area Book has a map which divides the ward into 7 roughly equal geographic areas. Each of the 7 stand-alone ward missionaries is assigned to one of the seven areas, and all of his missionary oversight lies within his assigned area. Brother Ranger calls his seven missionaries the "magnificent seven." They do exchanges with the full-time missionaries and with each other, and the full-time missionaries have 3 or 4 nights of every week spent in exchanges with the ward missionaries and with the bishopric and priesthood quorums. Careful records are kept in the ward Area Book to coordinate the missionary efforts, and the excitement and enthusiasm generated is outstanding! We would urge each ward and branch to strongly consider this Area Book concept – it works!
Ecumenical Outreach in Powell River Brings Mutual Understanding, by Elder Nicholas and Sister Janet Welch
"It has been exciting for us to be involved in some activities with people of other religions. We participated in worship service for World Religion Day on January 20, 2008, in the Sikh Temple. It was organized by a friend from our apartment building who belongs to the Baha'i community. Janet Hull from the Powell River Branch asked Sister Welch to participate with her on a planning committee for the World Day of Prayer worship service that will be held on March 7. There are seven churches represented on that committee. A Catholic friend invited us to attend a Pro-Life meeting held in the new Roman Catholic Church of the Assumption Conference Center. The president of the local organization is from the Foursquare Gospel Church. The members of the Powell River LDS Branch can take credit for the acceptance they have by members of other churches because of their righteous examples and community involvement."
Two New Investigators Found Through Contacting, by Sisters Tarina Anderson (and Brigitte D'Amours)
"The work here in Courtenay is going amazingly well! We have so much to do that we could seriously use another set of missionaries, and neither of us would ever be bored. When we're not teaching we're tracting trying to get in 100+ contacts a week. From our tracting we've seen some very positive experiences. We have found two new investigators who are very interested in learning. One of them, Bruce, upon knocking on his door came outside the house, shut the door behind him and asked who we were. After introducing ourselves he said, 'you know I've been watching you two go from house to house the past half hour and I was hoping and praying you'd come to my door.' We extended an invitation to come on a Tour. He came, the spirit was way strong, and we have a return appointment to teach him."
An Invitation for a Spiritual Church Tour Works Best in Salmon Arm, by Elders Jason Wells (and Aaron Terry)
"Here in Salmon Arm we don't really have a place to go GQing so most of our finding is done by tracting. At first it consisted of most doors being shut. Thinking that there had to be a less threatening approach, we were inspired to try inviting people to come on a Church Tour. We named the approach 'Tour Tracting.' As people we meet at their door answer, we invite them to come on a Tour of the Church. We don't try to give them a lesson right then when we first meet them. We just say something like, we are missionaries for the church of Jesus Christ of Latter-Day Saints, and we are here to personally invite you to come on a Tour of our Church to see exactly what we believe and how we worship on Sunday. When would be a good time for you to come and see just exactly what we believe! People don't say no right away. They are more approachable. I think that this is not as threatening to the people. I really like the Church Tour idea. If people have heard that we have 'Secret Rooms' or whatever misconception they might have, we can set the record straight for them. Importantly, they will learn of Christ's restored doctrine while being touched by the spirit in our beautiful ward building."
An Excellent Technique for Memorizing Core Scriptures, by Elders Scott Michaelis (and Callin Morrill)
"We have been working on memorizing our core scriptures and to find the best way to keep them fresh. Elder Morrill came up with the idea of a 'scripture wall.' We divided the scriptures into 3 groups: easy, medium, and hard. We then taped a flash card with the reference up on the wall for each scripture in these different groups. By organizing them in rows and columns we have been able to then roll 2 dice, 1 for the row, and 1 for the column to determine what scripture we will recite and work on knowing better. It has been a really good way to keep the scriptures on our minds so we can use them as we teach."
We pray that each ward and branch might organize for success, as the Lord would have us do. We love you.
President and Sister Middleton
(Check off weekly whether you have achieved each of the eight goals below.)
q Ask for a referral name in every conversation with a member or non-member alike… "Will you bring an acquaintance on a Spiritual Tour?"
q Challenge members to Set-A-Date for a Spiritual Tour or a Church event which can be coupled with a Spiritual Tour with their non-member friend at least 3 times yearly.
q Our goal is to find at least one new investigator daily.
q Our goal is to teach 15 or more full lessons weekly…
q …with at least 3 Spiritual Tours weekly.
q Extend at least one baptismal invitation and commitment each week.
q Remember our mission goal: 10 Gospel contacts per day per missionary outside our usual finding and teaching duties. That includes a Gospel message to everyone you see.
q As weekly goals are set for each Key Indicator, pray for inspiration, and set goals that are lofty yet achievable. Our ultimate long-term goal is for at least 3 baptisms per companionship per transfer.
"And I give unto you…a commandment that you assemble yourselves together, and organize yourselves" -- Doctrine and Covenants 88:74
The Coveted "Off the Hook" Award:
(Week-ending Feb 24, 2008)
In Recognition of the following:
Baptisms Year to Date
Abbotsford and Vernon (6 Baptisms each)
Baptisms this Week:
Victoria, Vernon and Vancouver (1 Baptisms each )
Investigators with a Baptismal Date:
Abbotsford (6 with Baptismal Dates)
Investigators Attending Sacrament Meeting:
Abbotsford (20 Investigators at Sacrament Meeting)
Lessons with a Member Present:
Abbotsford Zone (20 Lessons with a Member Present)
Other Lessons Taught
Vancouver (261)
Contacts
Victoria (22 contacts per day)
Progressing Investigators:
Vancouver Zone (23 Progressing Investigators)
Honorable Mention: Vancouver (22)
New Investigators:
Vancouver (8 New Investigators)
Full Lessons:
Kelowna (20.3 Average per companionship)
Full Lessons to Non-Members
Vancouver (9.2 Average per companionship)
COMPANIONSHIPS:
Elders Ramsey and Brunt: 87 other, 2 progressing, 340 Contacts, 21, full, 17 to non-members
Elders Martinez and Shaw: 7 at Sacrament, 21 other, 8 progressing, 101 contacts
Elders Stevenson and Wells: 4 member present, 107 contacts, 19 full
Elders Godfrey and Hea: 2 at Sacrament, 3 member present, 54 other, 2 progressing, 3 new, 205 contacts, 22 full
Elders J. Johnson and McAllister: 2 member present, 37 other, 123 contacts, 17 full
Elders Mun, Kim and Huh: 1 with baptismal date, 3 at Sacrament, 46 other, 20 full, 10 to non-members
Elders Marianno and Hassell: 4 member present, 1 new, 19 full
Elders Hunsaker and Terry: 1 baptismal date, 2 member present, 21 other, 126 contacts, 17 full, 8 to non-members
Elders Johnson and Barker: 7 at Sacrament, 8 member present, 21 other, 9 progressing, 109 contacts, 20 full, 15 to non-members
Elders Earnest and Knapp: 1 baptismal date, 1 at Sacrament, 3 member present, 55 other, 1 progressing, 205 contacts, 15 full
Honorable Mention:
Elders Shibayama and Fullmer: 4 at Sacrament, 3 member present, 20 other, 252 contacts
Elders Carlisle and McDowell: 3 at Sacrament, 225 contacts
Elders Ruesch and Fillmore: 4 member present, 24 other, 1 progressing, 102 contacts, 28 full
Elders Brown and Mather: 1 baptismal date, 1 at Sacrament, 4 member present, 49 other, 100 contacts
Elders Binks and Seebeck: 31 other, 2 progressing, 75 contacts
Elders Ramirez and Copeland: 3 at Sacrament, 3 member present, 2 progressing
EldersNebeker and White: 6 at Sacrament, 23 other, 6 progressing, 138 contacts
Sisters Falk and Weber: 2 at Sacrament, 2 member present, 48 other, 15 full, 10 to non-members
Elders Morrill and Jenkins: 3 at Sacrament, 3 progressing
Sisters D'Amours and Anderson: 2 at Sacrament, 3 progressing, 91 contacts
Elders Hatton and Evans: 3 with baptismal date, 3 at Sacrament, 4 progressing
Elders Barton and Howard: 6 at Sacrament meeting
Elders Klekas and K. Taylor: 2 baptismal date, 6 at Sacrament, 5 member present, 9 progressing, 242 contacts, 17 full, 11 to non-members
Elders Saito and Leavitt: 77 other, 2 progressing, 259 contacts, 15 full, 11 to non-members
Elders Bowles and Smith: 2 with baptismal date, 5 at Sacrament, 6 progressing
Congratulations on your accomplishments this week!
to read past messages.
---