Vancouver Mission Star
This message was written by President and Sister Middleton. It also appears in the Vancouver Star, the weekly newsletter of the Vancouver Mission. It is sent to each companionship throughout the mission.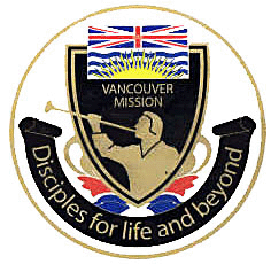 Canada
Vancouver
Mission
Newsletter
January 9,2006
---
The Importance of a First Impression
Elder M. Russell Ballard has sent us a letter dated December 7th, 2005, in which he gives advice to all Mission Presidents throughout the world. His counsel is so important that we share it with you in this Star.
"Teach your missionaries that they never get a second chance to make a first impression, They are servants of the Lord. They should radiate the light of the Gospel in their faces and in their actions. There should be nothing in their conduct or appearance that attracts attention to themselves rather than to their message of the Restoration. Rings or multiple pieces of jewelry, etc., for example, can attract attention away from their message. The standard missionary name badge, along with clean and attractive appearance, will help them make a lasting first impression.
"We believe the missionaries are becoming very good teachers. One of their great challenges now is finding more people to teach. Help your missionaries to master Chapter 9 in Preach My Gospel. Remind them if they want to teach more, they need to talk to more people. Have each one of them talk to at least 10 people every day, independent of tracting, working with members, or teaching lessons. Confirm to them that proselyting is talking to people wherever they find them. Wherever they are going or whatever they are doing, they need to talk to people and introduce to them the restoration of the Gospel."
President Hinckley asks us to Double Baptisms
Elder Ballard goes on in his letter, "Several years ago, President Gordon B. Hinckley asked us to double convert baptisms. He said 'I am not being unrealistic when I say that with concerted effort….we could double that number'. To accomplish this missionaries need to stay grounded and focused on their work as explained in Preach My Gospel. They need to have companion study all seven days of every week. They will become master teachers as they devote time preparing their teaching outlines and practicing their teaching skills together. They need to plan together so that they use their time wisely. They need to keep their hearts and minds clean and pure so that the Holy Ghost can work through them in blessing the lives of those they teach. They need to 'lock their hearts' from any interest towards the opposite sex. President Spencer W. Kimball taught about the importance of missionaries 'locking their hearts' while serving as missionaries."
Elder Ballard then goes on to include a letter from President Spencer W. Kimball regarding missionaries' 'locking their hearts.' "A missionary had been excommunicated years ago for a serious moral transgression, and President Kimball asked 'Why didn't you tell the President?'
"It's time we begin to get involved when involvement is proper. And when any missionary in any mission begins to break mission rules, it's time that all of his companions should become involved. It doesn't mean that they take over. It doesn't mean that they get ugly and mean. It just means that they are interested and involved. There is a nice way to do it.
"I tell you there wouldn't be very many broken rules if one missionary would just say to the other 'Let's not do that. That isn't good!'
"And if we stop it when it's fresh, when it's young, we can stop it, but when it gets deeply entrenched, that sin is awfully hard to dig out.
"If missionaries, when they leave the Missionary Training Center, will just lock their hearts! If they've got a girl in there that's all right, lock her in! But if you haven't got one in, then lock your heart against all other girls of every description! And the same applies for young women too. I am talking mainly to you elders. You lock your hearts and leave the key at home. And you never open it here!"
Canada Vancouver Mission To Heed President Hinckley's Advice
My good elders and sisters, what profound and inspired advice! We are on the way in British Columbia to meeting President Hinckley's injunction that we double our baptisms. We know how we can do it, every one of us. Clearly we feel a quickening of the spirit throughout B.C. It is by applying the advice of Elder Ballard, and by working to have every member in every ward truly become member missionaries, to recognize that being a committed member of our Church entails that they bring their non-member friends to us to be taught, that we may find success. May we implore each of you to continue to work hard, as you have been, and then work even harder, redoubling your efforts. While working hard, work smart, concentrating on those finding and teaching activities that are the most productive and will bring you best to those who will hear the word of our Lord. .
We love each of you, and love working with you! That each of our magnificent missionaries might enjoy increasing success is our constant prayer.
--President and Sister Middleton
Remember our mission goal: 10 Gospel contacts per day per missionary
outside our usual finding and teaching duties.
"Choose you this day whom ye will serve…but as for me and my house, we will serve the Lord." Joshua 24:15
Reminder:
We are all praying for three baptisms per companionship per transfer!
to read past messages.