Vancouver Mission Star
This message was written by President and Sister Middleton. It also appears in the Vancouver Star, the weekly newsletter of the Vancouver Mission. It is sent to each companionship throughout the mission.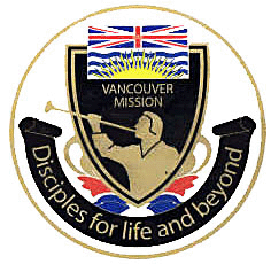 Canada
Vancouver
Mission
Newsletter
February 20,
2006
OUR MISSIONARIES SPEAK
We wish to share the following experiences some of our Canada Vancouver Mission missionaries have written about:
A Dream Predicts the Future? – Elder Tron Graham (and Elder Brian Perkins)
"Things are going well here in the Kamloops 2nd Ward. We are really pushing members to invite friends, and we just had a meeting with our bishop on how best to accomplish that goal.
"I had a cool dream the other night: Three other elders and I went up to a hill overlooking Kamloops and we prayed for the work in the area. All of a sudden we saw a bright light, and Jesus was standing by us. He talked to us and then we were filled with the Spirit and we went tracting and everyone was listening to us. We then were shown an aerial view of the city and it was totally black except for the member's homes, which were indicated by small yellow lights. As we watched, the lights started to intensify and increase in number, spreading until the whole city was glowing yellow. Then the four of us were back on the hilltop looking at the city and now we saw many church buildings and stake centers, and the whole city had been converted.
"We thought this was a really cool and motivating dream. The next day Elder Perkins and I got some Chinese food and my fortune said 'Your fantasy will come true'."
Editor's Note: Elder Graham's dream should not be taken as a revelation from God, but as a symbol of where our mission is going. Coupled with the quickening of the Spirit here in British Columbia we feel that it bodes well for the future for not only Kamloops but for all of British Columbia. With continued hard work by our missionaries the Lord will so bless us.
Elders Howell, Jensen and Hsiao share "My Search for the Truth – The Conversion Story of James Khoo" in the Port Coquitlam Ward
"My search for the truth was a long and difficult journey that spanned 53 years of my humble life. I studied at least four different religions – Buddhism, Islam, Christianity (Jehovah's Witnesses) and Mahikari (a Japanese faith). However, I felt that something was still missing in each of these religions. I had recognized at an early age that humans have a Creator, who has a plan for us in this mortal life and in the afterlife.
"Right from the beginning I had the firm belief that God is merciful and just, the two traits that compliment each other and can never clash. I believe that God is infallible and is incapable of an error or misjudgment in His dealings. Thus it is plausible to imagine that I read it as arrogance when I came across John 3:5 'Except a man be born of water and of the Spirit, he cannot enter into the kingdom of God.' This verse would totally preclude all the people who had led good lives and who follow other religions. This concept totally upsets the principle of justice, for every man must be judged by his works at the judgment day, '…whereof they shall be judged, every man according to his works, whether they be good, or whether they be evil.' (Mosiah 3:24)
"At the age of 60, I had my first big break in my arduous task of finding the truth. Albeit the trip was made to pursue a new business venture, I never could have imagined that the final outcome of this travel would produce the culmination of my search for the truth. My business associate is an American living in Salt Lake City, Utah and is a member of the Church of Jesus Christ of Latter-day Saints. On my first evening he took me to dinner in the Joseph Smith Memorial Building at Temple Square and later to the other wing, where I watched the film "The Legacy" and felt greatly touched by the early pioneers. As I left the theatre, I was most surprised to observe many different nationalities gathered in the adjoining hall and nearly everyone was a member of the Church. At that time I thought the Mormon Church was exclusively reserved for Caucasians and existed in America only. Finally I struck a conversation with a Japanese girl, who later took details about me for contact in the future.
"I had totally forgotten this incident when the missionary elder in Kuala Lumpur in Malaysia rang me about 15 months after the first contact. Luckily I agreed to become an investigator and to undergo learning of the doctrines of the Church. When the doctrine of baptism for the dead was first brought up, it was like the light had suddenly entered into my dark world. No doubt the Holy Spirit had opened my eyes and I could finally see the whole truth right before me. For me baptism for the dead is the key that unlocks the mystery that had plagued me all my life. This teaching has brought the doctrine of justice into full play and given the good man a second chance to enter heaven. In an instant my lifelong objection dissipated and I was freed from my prison chains for the first time. Although I went proselyting with the Jehovah's Witnesses for a span of two years, I was never baptized. When asked why not by my elders my reply was always this 'in due time my baptism will come'.
"However, I had to satisfy myself that this doctrine comes from the Bible and not the Book of Mormon, for then I was not yet convinced that the latter is the Word of God. The elder showed me I Cor. 15:29 '…what shall they do which are baptized for the dead.' To the best of my knowledge, I had never come across any mention of this doctrine from any other Christian denomination.
"Another teaching that had a tremendous sway upon me is the word of wisdom. No doubt the word of wisdom has been a great obstacle for many who would have come into our fold had the Church relaxed on this matter. But how could spiritual doctrines be 'doctored' for the sake of convenience or popularity; righteousness must remain unchanging or God will become powerless. I testify that being obedient to it is pure wisdom in itself.
"Since my baptism on 30 August 1998 I have made a 180 degree turn around in my life. Before that I was living in sin and could hardly realize that I had sinned. Before my conversion I believed that an action is a sin only when it hurts someone physically or financially, otherwise it is okay. Like every human being I was looking for happiness but unfortunately, in all the wrong ways and wrong places. I could never understand how one can be happy without wealth, pride and power. Today I have never been happier before and never been poorer too. Before, all my goals were aimed at the vanities of man; today I seek for treasurers in heaven as in Matt. 6:20, 'But lay up for yourselves treasurers in heaven where neither moth nor rust doth corrupt, and where thieves do not break through nor steal.' Can a person change so much and be born again? Yes, very much so I must assert.
" I testify before my readers that this is the only true church upon the face of the whole world and my humble prayer is that you will not take so long to find the truth. I leave you with my strongest testimony that the Bible is true, that the Book of Mormon is the word of God, that the head of the Church is Jesus Christ and that today we are led on earth by a living Prophet, Gordon B. Hinckley. In the name of Jesus Christ, Amen."
We know that many people in British Columbia are searching for the truth, as was Brother Khoo. That we missionaries, working with our wonderful members, might find them and baptize them is our prayer. We love you all!
--President and Sister Middleton
Reminder: ask for a referral in every conversation with a member or non-member alike…."Will you bring an acquaintance on a Tour, and when?"
Remember our mission goal: 10 Gospel contacts per day per missionary outside our usual finding and teaching duties. That includes a Gospel message to everyone you see.
"…the Lord is pour(ing) out His Spirit on all the face of the land to prepare the minds of the children of men,
or to prepare their hearts to receive the word." Alma 16:16
As weekly goals are set for each Key Indicator, pray for inspiration, and set goals that are lofty yet achievable. Our ultimate long-term goal is for at least 3 baptisms per companionship per transfer.
to read past messages.
---