Vancouver Mission Star
This message was written by President and Sister Middleton. It also appears in the Vancouver Star, the weekly newsletter of the Vancouver Mission. It is sent to each companionship throughout the mission.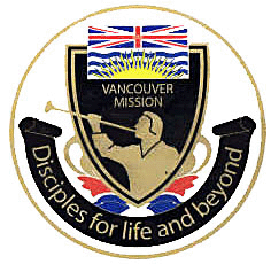 Canada

Vancouver

Mission

Newsletter

March 8

, 2006

IMPORTANCE OF PRIME TIME

The special proselyting use for Prime Time from 5:00 to 9:00 p.m. each day was initiated last June. It is time to assess how well it has served its purpose and project its use in the future. You may recall that Prime Time initially was modeled after the Washington Tacoma Mission Plan and consisted of tracting from 5:00 to 7:00 p.m., asking people at the doorstep to return that night for a Tour of the chapel. Between 7 and 9 p.m. we would then give Tours and lessons. Eating was to be done outside of this time. The creation of Prime Time from 5 – 9 p.m. resulted from studies in Tacoma and elsewhere, which showed that 5 – 9 was when most individuals, and especially couples, were available to be taught.

The use of Prime Time for proselyting instead of eating is not new. Our son Wayne used it in his German mission in the early 1990's, and it was found to be very effective.

Modified Prime Time Works Well

Soon after we started the Tacoma Prime Time system, it became apparent that it would work better in British Columbia with a few modifications. In BC our chapels are often so far from tracting areas that to return to the chapel that night is not practical. We also found that tracting in BC is not well received by the public, and the people in BC were cool to the idea of returning that night on a Tour. Nonetheless, the Tour of the Church building has served us well when set up somewhat differently than is done in Tacoma. A Tour as the first contact an investigator has with the Church presents the doctrine and the "by-their-fruits-ye-shall-know-them" aspects of the Church. A well-done Tour allows missionaries to explain the practical, social and family bonding/raising advantages in Church membership, presents the magnificent building facilities we enjoy, and allows the "Restoration" lesson in Preach My Gospel to be given, all in about 45 minutes. It becomes easy for the new investigator to picture in his or her mind's eye what Church membership would be like, and feel comfortable with that image. As Elder M. Russell Ballard has pointed out, we only have one chance to make a first impression, and the Tour allows that first impression to be a much more complete one than can be achieved by a doctrinal lesson alone in the investigator's home.

The Tour is being constantly improved and refined. It is most commonly used now to introduce non-member referrals from members to the Church, hopefully every time with the member along on the Tour to serve as an instant fellowshipper. We are finding that both the members and their investigators benefit from the Tour, with all present coming away with a strengthened testimony of the Church.

Brother Jayson Noftle in Chilliwack has developed posters to display in the Church buildings which beautifully enhance the Restoration lesson being given on the Tour, and Brother David Zuskind has worked to duplicate the posters so they can be displayed in our buildings throughout BC. We are receiving increasingly frequent feed-back from our missionaries that the Tour is working well. It is now being used to introduce non-members to the Church anytime they come to the building for any cause—before or after baptismal services, in conjunction with athletic events in the Church, at times of Relief Society or any other auxiliary activity to which a non-member comes, and many other activities which bring a non-member to our Church buildings.

We predict that the Tour will remain a fundamental part of our finding and teaching, and will become increasingly effective as we further refine its use.

The Benefits of Prime Time in Proselyting

We have also seen the huge advantages to be gained in using Prime Time, 5 – 9 p.m., for proselyting. Before, missionaries would accept invitations to eat with members during Prime Time, and while the mission rule asked the missionaries to limit their time eating with members to one hour, it often stretched to two. Missionaries now can eat with a member family during Prime Time, but only if a non-member eats too, and a lesson is given. The Prime Time concept is so successful that we cannot envision that we will ever abandon it.

From Agnostic to Baptismal Date by a Well-Done First Vision Presentation on a Tour

Sisters Hatch (and Khong) have shared this story of a young woman transitioning from thinking she was agnostic to having a testimony of the Gospel and setting a baptismal date, in the course of a single Tour:

"The ward missionaries had organized a "Night of Culture," which was a huge success in getting both nine non-members and twelve less-active members to come. After the activities had slowed down, one of the ward missionaries asked if we would take her friend on a Tour. Her friend claimed to not believe in God but was willing to have a Tour to better understand her friend.

"For lack of time, we hurried through the first few rooms until we got to the Joseph Smith display. After reciting the first vision using the Elder Kikuchi method, we asked how she felt. 'Well…well actually, I feel really tingly,' she answered. We explained what that feeling was: the Spirit affirming the truth of our message.

"Next on the Tour was the baptismal font. As I pushed back the curtain, I heard her gasp behind me. She said she remembered her mother being baptized. She wondered if it was into our Church, but regardless, it meant a lot to her. Her mother passed away four years ago, but at that moment she felt like her mother was there with us. As we taught about baptism, she cried. The Spirit was there, and she committed to baptism right then.

"Later, as we gave her a Book of Mormon and asked her to read Moroni 10:3-5, she read the first two verses and paused with teary eyes. When she finished she looked up and let us know that right then she already knew it was true. She will be baptized March 18, 2006. The Spirit has converted her, lifted her up, and made her strong.

"We learned that when the Lord has a miracle to give us, He usually prepares us to receive it gratefully by sending trials first, as we had been confined to our apartment by sickness for a few days before this Ward event. Satan was probably happy, thinking we had slowed down. But he did not know the mind of God and what was in store. We had reaffirmed the truth of the hymn, 'When upon life's billows you are tempest tossed, when you are discouraged thinking all is lost, count your many blessings!' And may I add, to count on more blessings to come."

May we express our joy in proclaiming the Gospel to the people of British Columbia with you. We love each of you,

--President and Sister Middleton

FROM THE ASSISTANTS—ELDERS YOUNG & SORENSEN

The work seems to be rolling forth with more and more urgency every day. This comes as a direct result of the hard work of both missionary and member alike. Our Heavenly Father has blessed us with many wonderful tools to help this work progress. Some of them include Elder Kikuchi's version of the First Vision, Preach My Gospel and so forth. Each one of these tools is there for one purpose: to allow the Spirit to proceed with the conversion process. If any of you have felt love, joy, peace, long-suffering, gentleness, goodness, faith, meekness or temperance, now is the time to express gratitude and plead for continued strength in the work. As you do so, and as you demonstrate your devotion to God by daily acts of righteousness, you will feel an added sense of devotion to the great and marvelous cause we are all called to do: SAVE A SOUL.

WELCOME NEW MISSIONARIES

Elders: Brandon Loong (UT), Skylar Weeks (PA), Brian Fisher (AZ)

Sister: Julianna Little (AB)

Language Elders: Woong Choi (S. Korea), Jonathan Kano (UT), Korean; Stephen Beins (UT) and Chia Liu (Taiwan) Mandarin

Senior Couples: Max & Kathy Molyneux, office (UT); James & Evelyn Curry (UT)

<![if !mso]><![endif]>

FAREWELL TO THE FOLLOWING

Elder Cheuk Him Fong

I am so grateful for serving here with you. This two years is great—a lot of ups and downs—but I learned that our Savior, Lord Jesus Christ is in charge of this great and marvelous latter-day work. Keep up the good work and let the Spirit guide you.

Elder Jeremy Hansen

The Church is true.

Sister Christala Hatch

Have you noticed that no matter how cold it is outside, if the sun is shining, the whole world seems happy? We have the ability to bring the son, Jesus Christ, into the lives of people even on the cloudiest days and teach them that joy is possible even in the face of gloom and terrible trials. The Gospel is true! The work is real! Our Heavenly Father loves us, and I love Him!

Elder Philip Parlee

Life is hard; so do things hard. Learn to play hard while you work. It takes a lifetime to do things right. Your best is a lot better than you think. You don't need luck, you need courage.

Sister Katherine Reed

John 13: 34-35 I love these verses because we are all disciples of Christ as we love and serve one another. I love this Gospel; and I know it is true. We are the Lord's instruments in His hands. We should never give up, but keep serving him by serving others. I
was once told that if you look at the size of your area, there has to be at least three people waiting to hear the Gospel. That is what kept me motivated: find those who are waiting.

Elder Kyle Steadman

As I walk through the valley where I reap and sow, I take a look at my life and realize the wonderful places I was able to go. It's been such a blessing for a farmer guy like me, but I've come to realize Celestial Glory isn't free! Work and faith: that's the formula for success. D&C 35:13 Keep up the good work. I love you all.

Elder Brett Welch

True to the faith that my mother has cherished, true to the truth for which Joseph has perished, to God's command, soul heart and hand, faithful and true may we ever stand. This is the Kingdom of God and Christ is coming! I know it!

Elder & Sister Balch

What a wonderful two years this has been. The Church is true and the mission field is a wonderful place to serve our Lord and Savior Jesus Christ. We love the work and the people whose life the gospel touches. We are so very grateful for the opportunity of serving and being around wonderful people. The Book of Mormon is true and it is tangible proof of the reality and truth of the Prophet Joseph Smith. Our lives have been blessed and that of our family greatly blessed. Thanks be to our Father in Heaven.

NEW CONVERTS

Abbotsford: Doreen & Raven McIntyre, Carolyn Anderson, Trevor Armsworthy, Eric Mitchell

Prince George: Jillian Butcher, Brandon Doolittle, Quintrell Hunsaker, Kristen & Kyler Milton,

Surrey: Antonio Segovia-Quiroz Vancouver: Lara Aippersbach Language: Jesse Baeza, Sarah Lee, Cathy Liu, Maria Roque, Tingki Yeung, Edward Chen, Gerry Liao, Tiffany Yang Vernon: Brandon Obray, Douglas Hempstock, Pearl Bonner Victoria: Eli & Travis Woodford, Sally Sama, Katrina Barber, Marie Gillian

<![if !mso]><![endif]>

COMING ZONE CONFERENCES FOR MARCH

Mar 17 – Nanaimo/Victoria 22 – Vancouver/Language 23 – Surrey/Abbotsford 29 – Vernon 31 – Prince Geo

Remember our mission goal: 10 Gospel contacts per day per missionary outside our usual finding and teaching duties.

That includes a Gospel message to everyone you see.

"Be kindly affectioned one to another with brotherly love; in honour preferring one another." Romans 12:10

We are all praying for at least one baptism per companionship per transfer –

more than one if you and your ward or branch is filled with faith.

Set your baptismal goal prayerfully as a companionship,

a goal that will stretch your faith and missionary abilities.

to read past messages.
---