Vancouver Mission Star
This message was written by President and Sister Middleton. It also appears in the Vancouver Star, the weekly newsletter of the Vancouver Mission. It is sent to each companionship throughout the mission.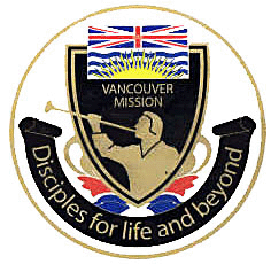 Canada
Vancouver
Mission
Newsletter
August 15 2005
Transfers are completed and all missionaries are in place now. The question arose last week as to the purpose and motivation behind the choices made for location and companion for each missionary. We want you to know the process. Transfers are the product of several days of intense study made with input from APs, Zone Leaders, and various other missionary and member sources. Throughout this period prayer and fasting is used intensively. We look at area needs and individual needs. To the extent possible we try to pair up individuals who are strong in one area or another with a companion who is weak in that area, so that the weakness can be made a strength. Sometimes missionaries are moved from one area to another because they have developed a particular skill lacking in another zone or companionship, which we want them to then teach so it can be spread throughout the mission. The proposed changes never are made until we have a spiritual affirmation that they are correct for all involved, in the eyes of the Lord.
We all have strengths and weaknesses. Our purpose on earth is to improve our weaknesses to strengths, and make our strengths even stronger.
"I give unto men weakness that they may be humble; . . . for if they humble themselves before me, and have faith in me, then will I make weak things become strong unto them." Ether 12:27
An important way to overcome a weakness in a missionary is to pair him or her with a companion who has strength in the area of the companion's weakness, so the companion who is weak can learn by observing and then doing.
Our goal with each companion: strengthen him or her.
Our Lord and Savior succeeded in making those around Him rise to levels they never could have achieved without His patient teaching. We propose that every missionary emulate that example set by the Savior and have as his or her goal in a companionship to help the companion grow and succeed. To succeed in this goal we must first set the most perfect example possible in our own life, which includes perfect compliance in arising at 6:30, productive personal and companionship study, daily organization to fill each day with useful proselyting activities and outlining them in our daily planner. It means capturing and employing the inspired principles in the Prime Time/"soft" approach system and teaching them to your companion and to all ward or branch members by taking them on a properly designed facility Tour.
"And I give unto you a commandment that you shall teach one another the doctrine of the Kingdom. Teach ye diligently and my grace shall attend you, that you may be instructed more perfectly in theory, in principle, in doctrine, in the law of the gospel, in all things that pertain unto the kingdom of God, that are expedient for you to understand." D & C 88:77-78.
As we read this counsel from the Lord, we realize that we cannot consider ourselves a successful companion until we strengthen our companion. That process must be accomplished "only by persuasion, by long-suffering, by gentleness and meekness, and by love unfeigned" (D & C 121:41). Only when our companion grows with us can we consider ourselves successful.
May the Lord bless us all as we preach and teach and baptize.
--President and Sister Middleton
to read past messages.
---