Vancouver Mission Star
This message was written by President and Sister Middleton. It also appears in the Vancouver Star, the weekly newsletter of the Vancouver Mission. It is sent to each companionship throughout the mission.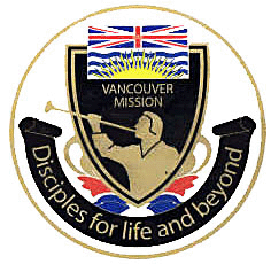 Canada
Vancouver
Mission
Newsletter
Septmeber 12, 2005
FAMILY HISTORY AS A MISSIONARY RESOURCE
We understand that several months ago Elder David Sorenson traveled our mission and suggested using Family History as a proselyting tool. That was before our time, and as best we can tell nothing much was done with the suggestion because the stakes' Family History Centers didn't have enough people called to handle the anticipated increased load. We are told now that the stakes have called and trained more members, so we now can use Family History to attract new investigators.
Family History Program Implementation
To work properly, good coordination with your local Family History Center personnel is essential. So to implement and start the program, first visit your Family History Center, speak with the members who run it, and find out how best to deliver the newly filled out "Tell Me About Your Family" card from the investigator to the Center. Find out how long the pedigree chart or family group record preparation will take, then work out plans to pick up and deliver to the investigator his or her family history information.
Once you have visited the Family History Center, begin carrying several "Tell Me About Your Family" pass-along cards with you to give to investigators as you tract or find them on a Tour or any other way. Also, let your ward or branch leaders know of the program in your PEC and Ward Council meetings, and take time to announce the program from the pulpit at a Sacrament Meeting. Let us start this program at once.
Just Do It
As President Kimball loved to counsel us all, "Just Do It!" President Kimball also said this about Family History: "I hope to see us dissolve the artificial boundary line we so often place between missionary work and Temple and genealogical work, because it is the same great redemptive work."
From a practical standpoint, our missionaries might give investigators a family history pass-along card, which has the local Family History Center telephone number on it, and offer the investigator a free initial search of family roots. Call back over the next day or two at the homes where cards were left, to facilitate getting the filled out cards to the Family History Center. Then plan on delivering the pedigree chart or family group record back to the investigator, perhaps coupling its delivery with a Tour of the ward or branch. If you can, carry your own personal four-generation chart as an example, and share it with investigators who might have your same last name. Also, give additional family history pass-along cards to ward or branch members or investigators to give to their friends and relatives.
Please let us know how this program works for you. In missions where it has been tried, it has been phenomenally successful, and we expect it to do the same for our mission.
May the Lord bless us all in this His great missionary effort. We love you all!
--President and Sister Middleton
Remember our Mission Goal:
10 Gospel Contacts per day per missionary
outside our usual finding and teaching duties.
to read past messages.
---