Vancouver Mission Star
This message was written by President and Sister Middleton. It also appears in the Vancouver Star, the weekly newsletter of the Vancouver Mission. It is sent to each companionship throughout the mission.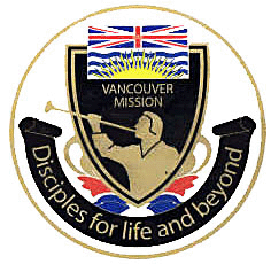 THE SET-A-TOUR-DATE LEADS TO BETTER CONVERT RETENTION
The confluence of the Set-A-Date program advocated for all Church members by Elder M. Russell Ballard and the Brethren for over twenty years, with the magnificent chapel Tour program outlined in Preach My Gospel, gives unparalleled tools to become effective member missionaries. The conjunction of these two approaches into a "Set-A-Tour-Date" program is truly inspired of the Lord. It allows every Church member to step forth boldly as a member missionary easily, 3 or 4 times each year, as their inspired stake presidents, bishops and branch presidents have asked. The program works thus: a member or member family Sets-A-Tour-Date with the full-time missionaries for 2 or 3 weeks off, then focuses on asking as many non-member acquaintances as is necessary to find an acquaintance to join with them on the Tour with the full-time missionaries.
One out of every 7 of those acquaintances thus taken on a Tour goes on to baptism! Experience shows that converts made from member referrals like this are more solidly converted and endure better as active members than those from other finding methods. Once every active member and member family commits to 3 or more Set-A-Tour-Dates yearly, the growth of the Church will become 10 times that seen in recent years! It works!! It also gives to each member a system by which they can focus on asking their non-member acquaintances intensively for 2 or 3 weeks three times yearly, and then they can "relax" substantially at other times in the year. The program allows a member to organize his or her year so that the inspired goal asked by their stake president can be achieved.
Converts from Member Referrals Endure Better
While solid Church members in British Columbia have come from a variety of finding sources, consistently the best finding method that is linked to solid retention is when a member brings a friend or acquaintance to the Church. Elder Jeffrey R. Holland made this point strongly when he said:
"Indeed, one of the axioms of our day is that no mission or missionaries can ultimately succeed without the loving participation and spiritual support of the local members working with them in a balanced effort. If today you are taking notes on a stone tablet, chisel that one in deeply. I promise you won't ever have to erase it. Initial investigators may come from many different sources, but those who are actually baptized and who are firmly retained in activity in the Church come overwhelmingly from friends and acquaintances known to members of the Church" ("Witnesses Unto Me," Ensign, May 2001, pg 14).
Elder Ballard Describes the Tour used in British Columbia
Elder M. Russell Ballard and several other General Authorities addressed the outgoing Mission Presidents at the MTC in June of this year, and by internet or satellite hook-up all the other Mission Presidents already out in the field. Elder Ballard summarized in his address a few approaches successful missions are using, including this important description of a chapel Tour:
"Use our ward and branch buildings. This is the greatest temporal investment that we have. Let's use them. Take investigators through the building. Show them the various rooms and explain what goes on within the buildings of the Church."
Elder Ballard described exactly what our full-time missionaries do as they lead members and their friends and acquaintances on a Tour. It is inspired, it is from the Lord, and it will work.
We urge our full-time missionaries to gently and lovingly but persistently work with each member to help them become the member missionary that the Lord has commanded them to be, to help each member understand the power in their hands as they accept a Set-A-Tour-Date. It will give them a system by which they can easily reach the goal asked of them by their stake president of bringing 3 or more of their friends and acquaintances on a Tour each year. It works!
We love you, and love working with you.
Canada
Vancouver
Mission
Newsletter
September 12, 2006
--President and Sister Middleton
Reminder: ask for a referral in every conversation with a member or non-member alike…."Will you bring an acquaintance on a Tour, and when?"
Remember our mission goal: 10 Gospel contacts per day per missionary outside our usual finding and teaching duties. That includes a Gospel message to everyone you see.
"As ye are desirous to come into the fold of God, and to be called His people, … stand as witnesses of God at all times and in all things, and in all places that ye may be in, … that ye may be redeemed of God, and be numbered with those of the first resurrection." --Mosiah 18: 8, 9
We urge our full-time missionaries to offer to help the bishop in any way they can to accomplish his responsibility for missionary work, retention and activation.
As weekly goals are set for each Key Indicator, pray for inspiration, and set goals that are lofty yet achievable. Our ultimate long-term goal is for at least 3 baptisms per companionship per transfer.
to read past messages.
---