Vancouver Mission Star
This message was written by President and Sister Middleton. It also appears in the Vancouver Star, the weekly newsletter of the Vancouver Mission. It is sent to each companionship throughout the mission.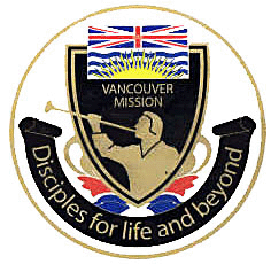 Canada
Vancouver
Mission
Newsletter
November
7, 2006
WHY 15 OR MORE FULL LESSONS WEEKLY
As mentioned previously, Elder Yoshihiko Kikuchi noted last year that when he had served as a mission president a few years ago he challenged his missionaries to teach 17 or more "full" lessons weekly. A full lesson is one which begins and ends with a prayer, and focuses on a missionary lesson or principle for 30 minutes or more. Typically a Tour will qualify as a full lesson as the Restoration Lesson is taught during a Tour, and most Tours will last about 45 minutes. Elder Kikuchi noted that every companionship within his mission which taught 17 or more full lessons each week had baptisms at least monthly, and often baptized every other week.
Preach My Gospel sets a goal of 15 or more lessons weekly, so we are asking that each companionship in the Canada Vancouver Mission commit to and achieve 15 or more full lessons each week. Each and every lesson given, whether it be any of the lessons outlined in PMG or whether the full time must be spent on a principle in a lesson in PMG, must bring the Spirit to the investigator and member involved so that they feel a spiritual affirmation of the doctrine. That spiritual uplift is essential before they will then accept our challenge to a commitment, which should be part of every lesson. We strive for 15 or more full lessons not just for the number, but that the full lesson will bring the Spirit to the meeting to prepare for the commitment for which we will always ask.
Teach to Bring the Spirit
Brigham Young studied the Restored Gospel for over one year before being baptized. In his Journal of Discourses (1:90) he noted: "If all the talent, tact, wisdom, and refinement of the world had been sent to me with the Book of Mormon, and had declared, in the most exalted of earthly eloquence, the truth of it, undertaking to prove it by learning and worldly wisdom, they would have been to me like smoke which arises only to vanish away. But when I saw a man without eloquence or talents for public speaking, who could only say, 'I know by the power of the Holy Ghost that the Book of Mormon is true, that Joseph Smith is a Prophet of the Lord,' the Holy Ghost proceeding from that individual illuminated my understanding, and a light, glory and immortality were before me. I was encircled by them, filled with them, and I knew for myself that the testimony of the man was true" (PMG, pg. 199).
Brigham Young was converted by the Spirit, as every one of our investigators must be. As we teach each full lesson, we must seek to bring the Spirit to the meeting to influence all who are present.
Always Seek a Commitment During a Lesson
Preach My Gospel teaches us that with each lesson we should "consider the needs and status of each investigator and include one or more commitments in your lesson plan" (PMG, pg.196). If we are giving a full lesson to a member or member family, the Spirit presence should build their testimony in preparation for us then to ask to Set-A-Date for a Tour or a Church activity which can be coupled with a Tour. Always ask for a commitment, and then follow through with a call every day or two to see how you might help them achieve their commitment to bring a friend or acquaintance.
If the lesson is given to an investigator, the commitment asked for should be enthusiastically and lovingly given, to attend Sacrament Meeting, to pray for confirmation of what they learned, to read in the Book of Mormon, to consider being baptized by the restored priesthood authority, and so forth! Be bold, yet not overbearing (Alma 38:12). Prepared by feeling the Spirit in that full lesson, the commitments asked will usually be given. Ask in faith, but always ask.
Strive for at Least One Baptismal Date Invitation Weekly
We are concerned that in our Key Indicators we have many more "Progressing Investigators" listed than "Investigators with a Baptismal Date." Preach My Gospel teaches us to aim toward an invitation to be baptized at the end of the First Lesson, provided we have sensed a high level of spirituality in the lesson (PMG, pg. 40). PMG furthermore urges that we be bold (but not overbearing), and boldness entails asking at least the "soft" baptismal commitment invitation, noted in the first paragraph of PMG, pg. 40, or if the Spirit dictates, ask for a commitment for a firm baptismal date, as noted in the second paragraph.
Success in Bringing the Spirit to the Tour, by Sisters Brittany Dow (and Dionne Oliver)
"I can feel the Tour fever starting around here. We took two ward leaders on Tours this week and both times the members were in tears as we presented the words of Joseph Smith as he described the First Vision. We even had people coming up to us on Sunday to schedule Tours. Hopefully in no time we'll be up to six Tours per week.
"While visiting a less-active sister last week we found a new investigator whom we started teaching. This week our less-active sister announced that she wants to be married in the temple, so her fiancé is going to start taking the lessons! The Spirit was very strong during the First Lesson, and it looks very promising. We just got a new Ward Mission Leader, Brother Art Gilliland, and our ward missionaries are willing to help in whatever way they can. The work is great here!"
Preparation and Planning Leads to a Wonderful President's Fireside and Tours, By Elders Joel Asay (and Tyler Shumway)
Our District put much focus on the President's Fireside in Kelowna in September, and prepared it throughout the whole transfer. After deciding the topic, then came the real work of inviting EVERYONE! Every member, less-active, and non-member we came in contact with was given an invitation flyer, and continued encouragement. The result was a fabulously spiritual fireside in which 8 non-members were present along with 40 + active and less-active members! From that, there have been 3 non-members go on Tours and continue learning more. One of the investigators at the Fireside couldn't contain their excitement, and asked to go on a Tour RIGHT AFTER THE FIRESIDE! Truly these firesides are an undervalued tool that can increase the spirituality of members, non-members and missionaries ALIKE!"
Editor's Note: The President's Fireside is designed to be a Set-A-Date event to which members can be committed to bring a non-member friend or acquaintance. The date of each Fireside is known 6 weeks in advance. Please challenge many members to Set-A-Date, and check back with them every other day or so to offer help and encouragement. A Tour of the chapel could be given to the investigator(s) before or after the Fireside. District and Zone leaders: please see that early planning takes place.
We love you each and every one. Thank you for the determined and faithful work that you do.
--President and Sister Middleton
Reminder: Ask for a referral in every conversation with a member or non-member alike…
"Will you bring an acquaintance on a Tour, and when?"
Challenge members to Set-A-Date for a Tour or a Church event, which can be coupled with a Tour at least 3 times yearly.
Our goal is to find at least one new investigator each day.
Remember our mission goal: 10 Gospel contacts per day per missionary outside our usual finding and teaching duties. That includes a Gospel message to everyone you see.
"And all things, whatsoever ye shall ask in prayer, believing, ye shall receive." --Matt 21: 32
As weekly goals are set for each Key Indicator, pray for inspiration, and set goals that are lofty yet achievable. Our ultimate long-term goal is for at least 3 baptisms per companionship per transfer.
to read past messages.
---