Vancouver Mission Star
This message was written by President and Sister Middleton. It also appears in the Vancouver Star, the weekly newsletter of the Vancouver Mission. It is sent to each companionship throughout the mission.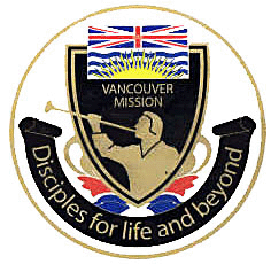 Canada
Vancouver
Mission
Newsletter
December 27, 2005
---
New Year's Resolutions – That we might Better Serve
As New Year's Day approaches we would do well to reflect on our service thus far in our mission. Did we make every day count? Did we arise on time? Did we prepare ourselves for the day effectively and efficiently? Did we obtain 30 minutes of exercise to prepare us mentally and physically for the day, as recommended in Preach My Gospel? Did we then find our "own sacred grove" to earnestly seek our Father in heaven's guidance and affirmation of our plans, as was so eloquently urged by Elder Kikuchi? Did we then study with intensity and focus, both in our one-hour of personal study and a second hour of companionship study (plus additional time for language study in the language zone)? Did we then plan the rest of the day prayerfully, focusing on efficient use of our time, and prioritizing to focus first on the most effective missionary tool, the use of member missionaries?
Our observation is that every missionary in British Columbia is working hard and with focus most of the time; some missionaries are accomplishing it all of the time. Our heartfelt thanks go out to all our missionaries. Our sacred assignment is to urge every missionary to dedicate his two years, or her 18 months, to an effort that surpasses anything you have done previously in your life. The Lord expects it of us, and we each should expect it of ourselves.
Missionary Labor Predicts Your Future Life
As we interview missionaries about to be released we are struck by a recurring pattern. Those missionaries who have expended all that they have in their work note that their time went by quickly, "in the blink of an eye", and they are uniformly happy and fulfilled, comfortable that on the judgment day they can report that they gave their mission and the people of British Columbia their all. Those missionaries who had letdowns in their intensity at points in their mission have apologized to us in that release interview, knowing they could have done better. They tell us of their lapses, and I can forgive the lapses and congratulate them for their periods of intense effort, but I'm concerned about that final judgment day interview with the Lord. In 2 Nephi 9:15 we read, ". . . all men . . . must appear before the judgment-seat of the Holy One of Israel; and then cometh the judgment, and then must they be judged according to the holy judgment of God."
Elder Jeffrey R. Holland was asked once about how hard a missionary should work, and his answer was succinct and to the point when he stated that a returning missionary should have left all they have to give in their mission field such that they would need to be met at the airport by an ambulance to take them home. He said it tongue-in-cheek, but his message was unmistakable.
President Henry D. Moyle, when in the First Presidency, observed that the performance of a missionary in the mission field was predictive of how they would do throughout life. With rare exception that has been our observation as well. The work ethic, focus, study effectiveness, growth in personal testimony, diligence, growth in ability to work well with companions, members and investigators, and ability to "grow your companion" in a very real sense will predict your future life. Mind you, baptismal numbers alone are not on that list, as they will come with diligence in the work.
Resolve To Be All That You Can Be
Our Creator endows each of us with different skills and abilities, unique to each individual. "For all have not every gift given unto them; for there are many gifts . . . To some is given one, and to some is given another, that all may be profited thereby." (D & C 46:11-12) We believe that each of us will be judged based upon whether we accomplished everything that our God-given talents would allow. While this requires that we give our all, we will not be required to do more than our abilities allow, as "it is not requisite that a man should run faster than he has strength". (Mosiah 4:27)
We urge each sister and elder to resolve that every moment of each day in 2006 will find us doing our best. Don't resolve to wait until the next transfer, hoping that a new companion will inspire us. The time is now, the companion to build is our current companion, and the time to build ourselves is now. If not now, when?
We love you. That we might each of us be anxiously engaged in His work is our constant prayer.
--President and Sister Middleton
Remember our mission goal: 10 Gospel contacts per day per missionary outside our usual finding and teaching duties.
"Verily I say, men should be anxiously engaged in a good cause, and do many things of their own free will, and bring to pass much righteousness."
D & C 58:27
Reminders:
We are all praying for three baptisms per companionship per transfer!
We urge you to start the "Bible Bash" reading of The New Testament on Monday, January 2, 2006.
We will all be reading together – enjoy reading about the life of our Savior.
to read past messages.